Setting up delivery services for restaurants shouldn't be difficult. We're here to help.
Most consumers love restaurant food. We love takeout and we also love to dine in when we can. Today, many people prefer to get their food delivered. Data shows us that delivery services for restaurants are more important than ever.

After a long day, you might not want to cook or drive to get takeout. Delivery services come to the rescue. In fact, food delivery has become a necessity since Covid-19 started affecting day-to-day life.
As a restaurant owner or manager, you've surely faced new struggles due to the pandemic. Throughout the pandemic, people have been signing up for delivery service apps in substantial numbers. In 2020, DoorDash was the most downloaded app. It had a whopping 39 million downloads! Uber Eats and Grubhub followed with 20 million and 16 million downloads, respectively.
Signing up with a delivery service has many benefits for restaurants today. Read on to find the best delivery app for your business.
Why delivery is important
There are several reasons why having delivery services for restaurants is important today. Let's take a look at them. The significance of delivery services includes:
Making your food available online and therefore increasing visibility
Gaining broader access to new customers
A solution for customers that wish to eat at home
Saving customers the commute when getting takeout
Preventing customers from ordering food from competition that offers delivery services
Offering convenient cashless payment options
86% of consumers in the United States order food online at least once a month. This statistic confirms that there is a significant need for food delivery services.
Why aren't you on one?
Pros and cons of using a delivery service
You will be able to find pros and cons for most things in life and delivery services for restaurants are no exception.
Take a sneak peek at our list!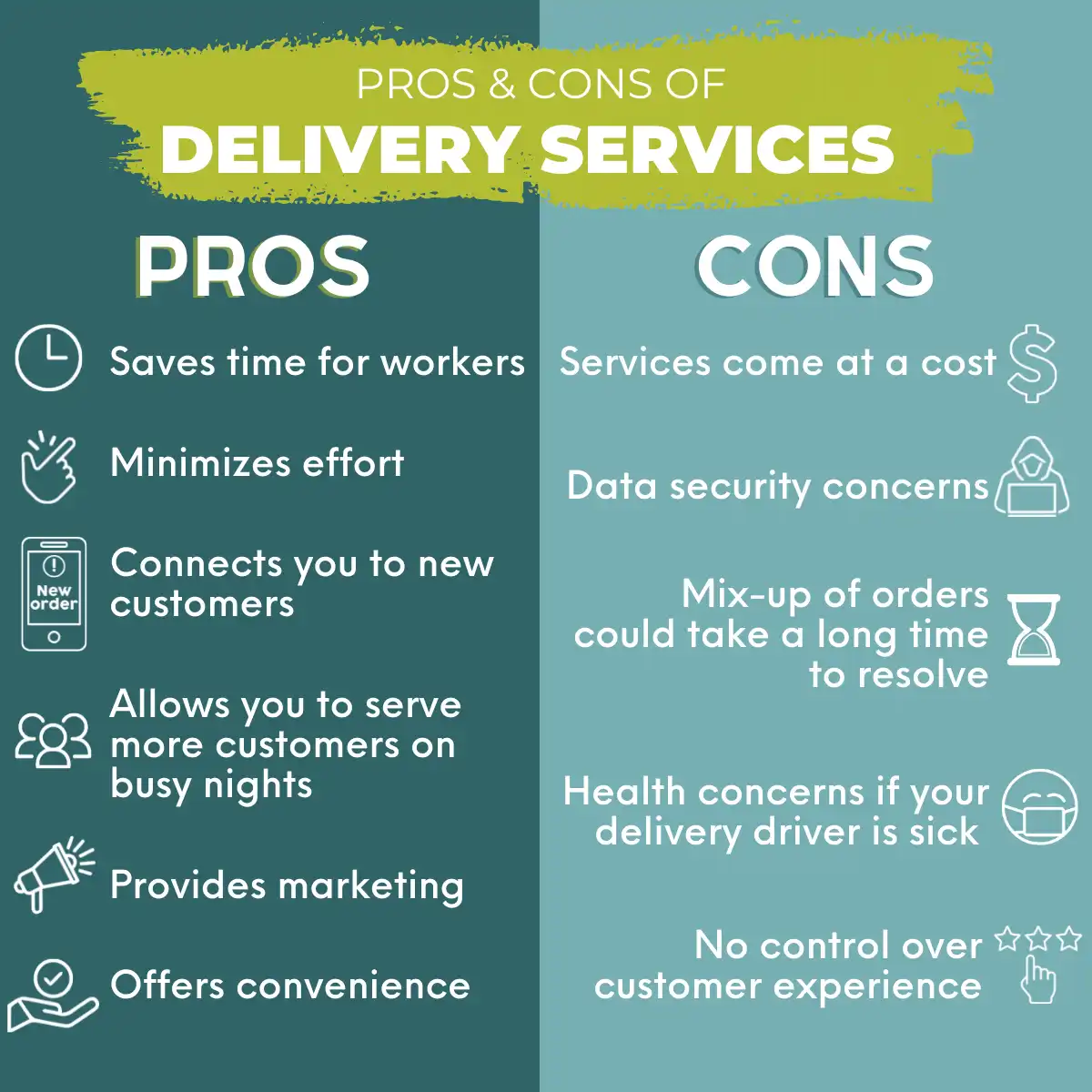 Pros:
Saves time for workers
Minimizes effort
Offers convenience
Provides marketing
Connects you to new customers
Allows you to serve more customers on busy nights
Cons:
Services come at a cost
Data security concerns
Mix-up of orders could take a long time to resolve
No control over customer experience
Health concerns if your delivery driver is sick
Statistics confirm that the pros outweigh the cons financially. The online food delivery services revenue is predicted to hit $96,864 million in 2024. It is an incredibly huge amount! People are willing to pay extra money for convenience. Ordering food and paying for it through their smartphones is easier than going out for dinner.
Top 4 delivery apps
We've narrowed down to the top four delivery services for restaurants. The top delivery apps are: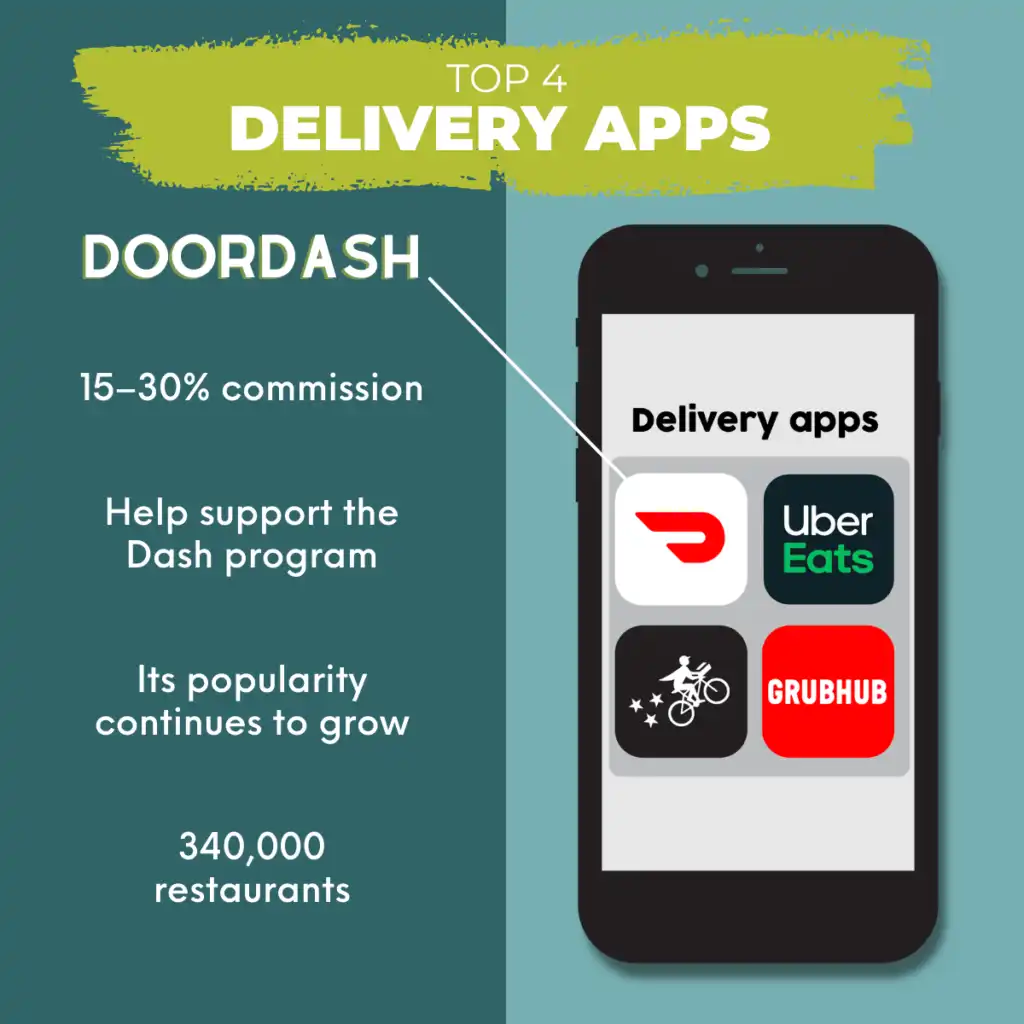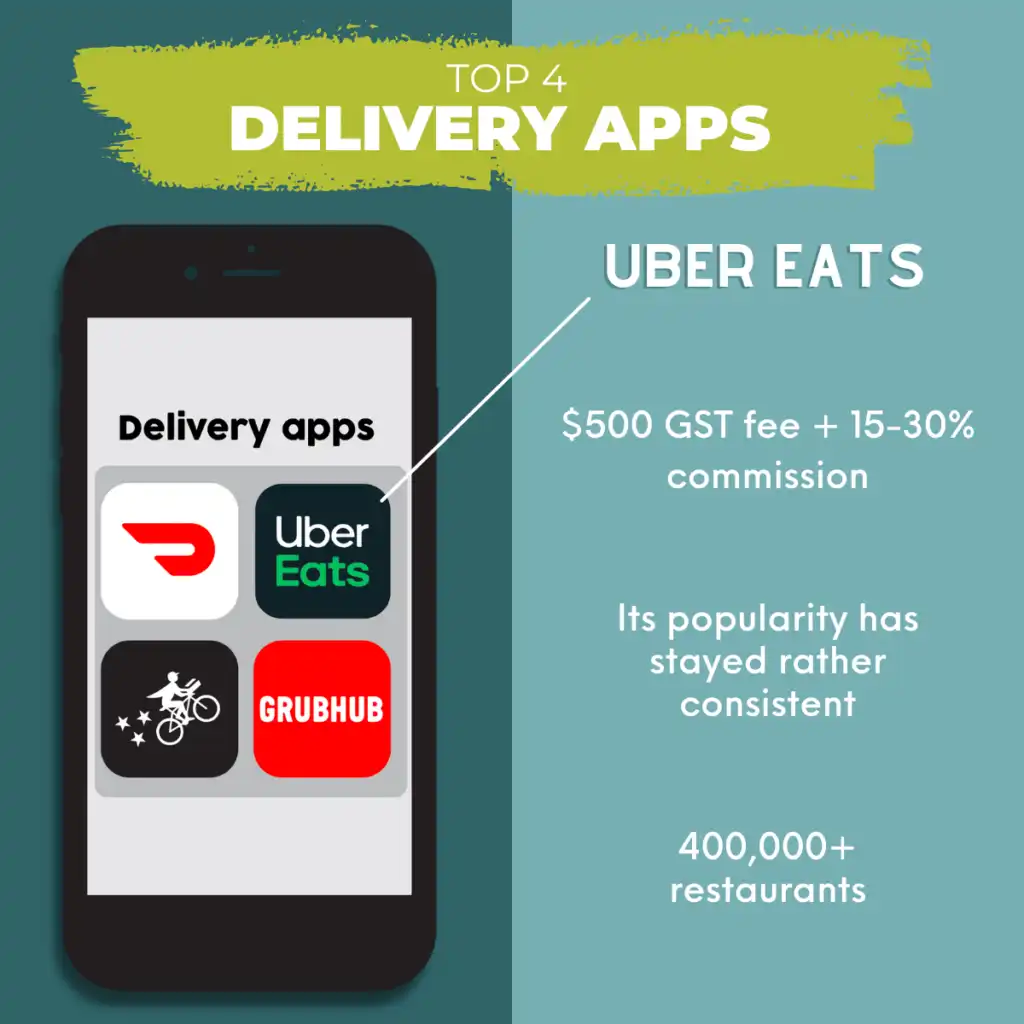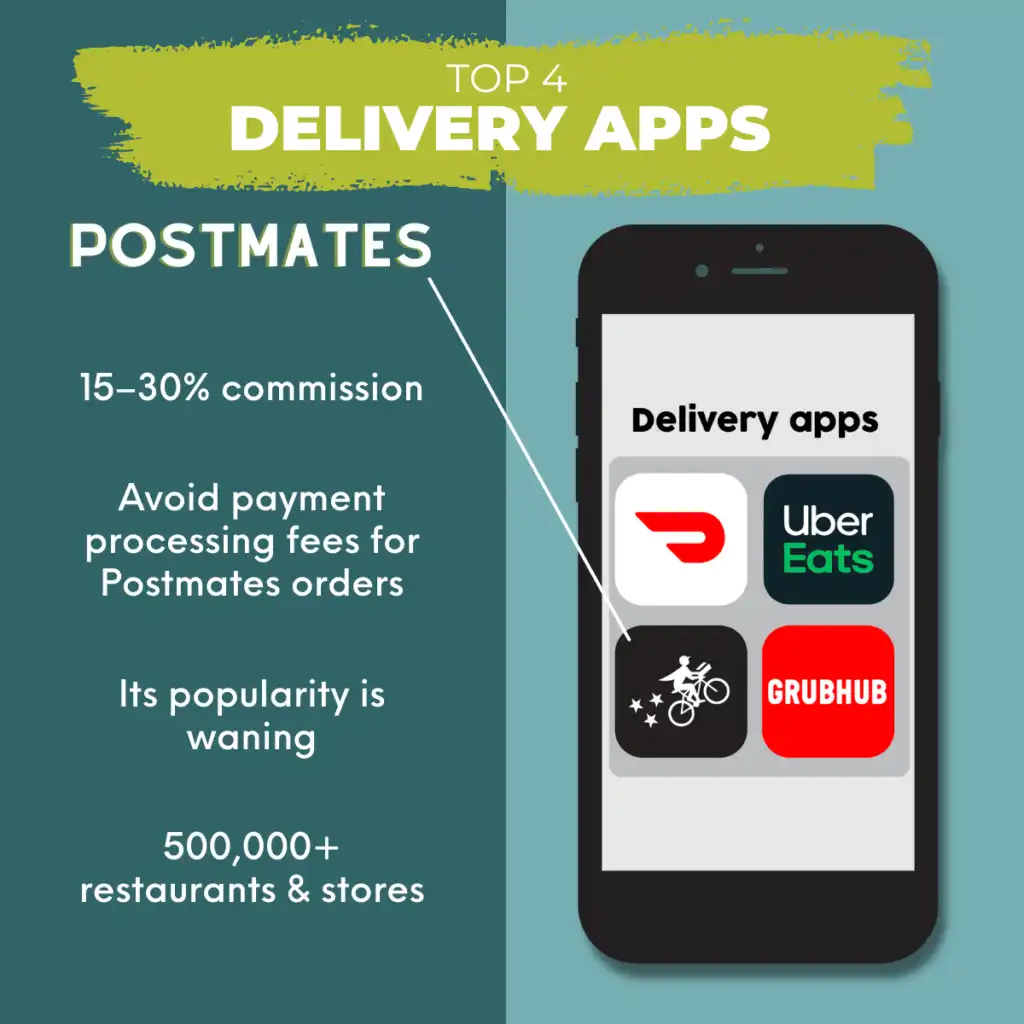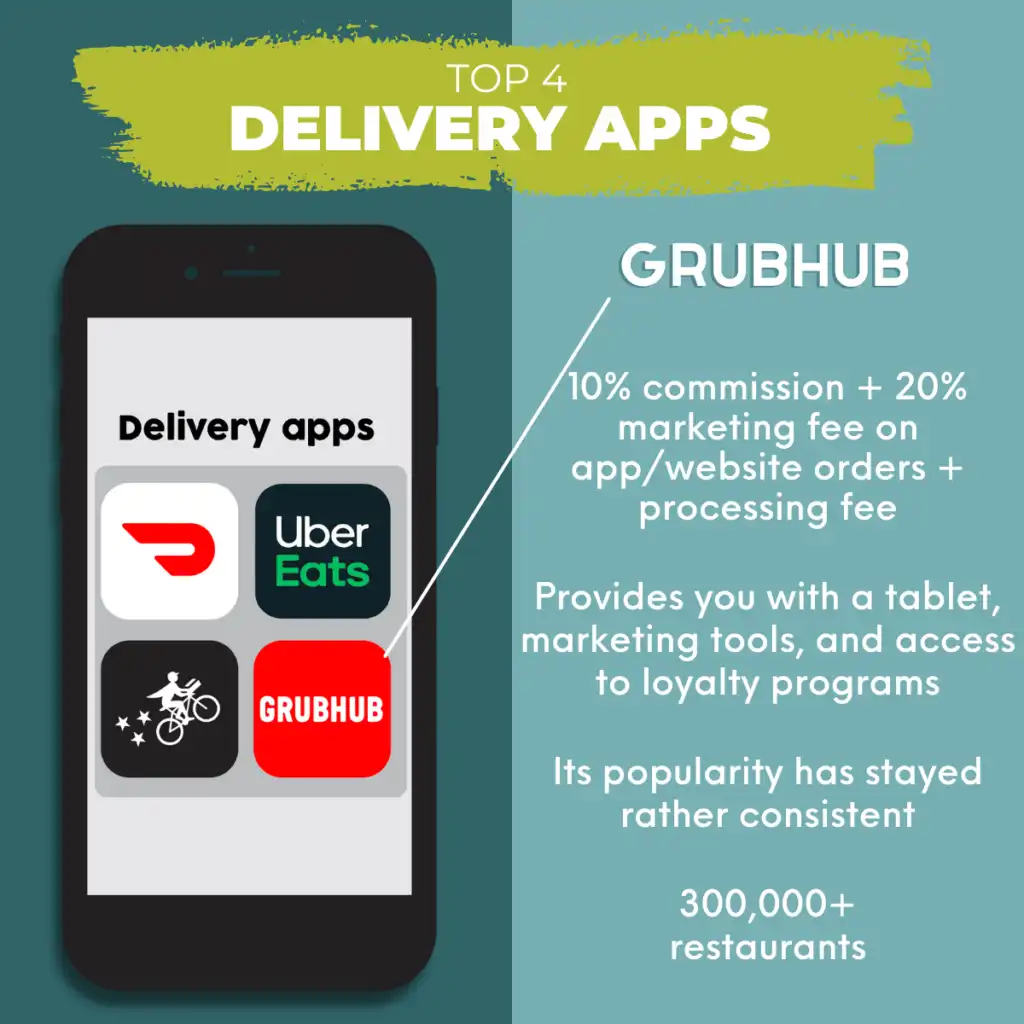 DoorDash merchants
DoorDash became the most-downloaded food delivery app in 2020. As you can imagine, they have millions of users. They offer a free 30-day trial and then charge 15–30% in commission. They work with 340,000 restaurants.
One value of DoorDash's corporation is altruism. They have made significant strides towards alleviating global hunger and food waste. Learn more about their Dash project.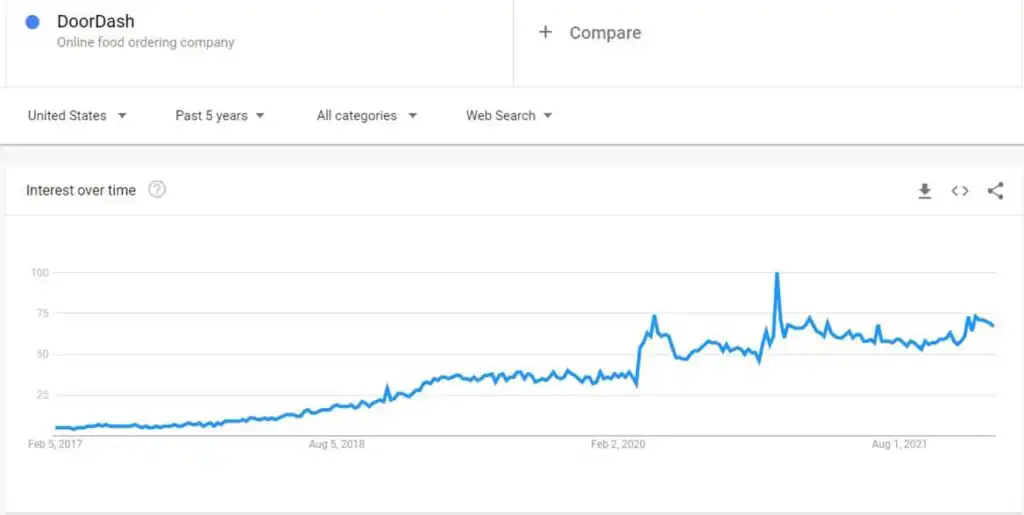 Cost: It is free to join!
You can set up an account or login here.
Steps to get set up:
Fill out necessary information online.
Enter a valid email address and create a password.
Now you can log into merchant portal.
Download the app on your phone for convenience.
Uber Eats merchants
An easy guess from the name, Uber Eats is owned by the ride-sharing company Uber.
Uber's ridesharing offers individuals access to transportation. Uber Eats offers delivery services for restaurants. There are 400,000+ restaurants partnered with the app.
Uber Eats' commissions range between 15 and 30% per order.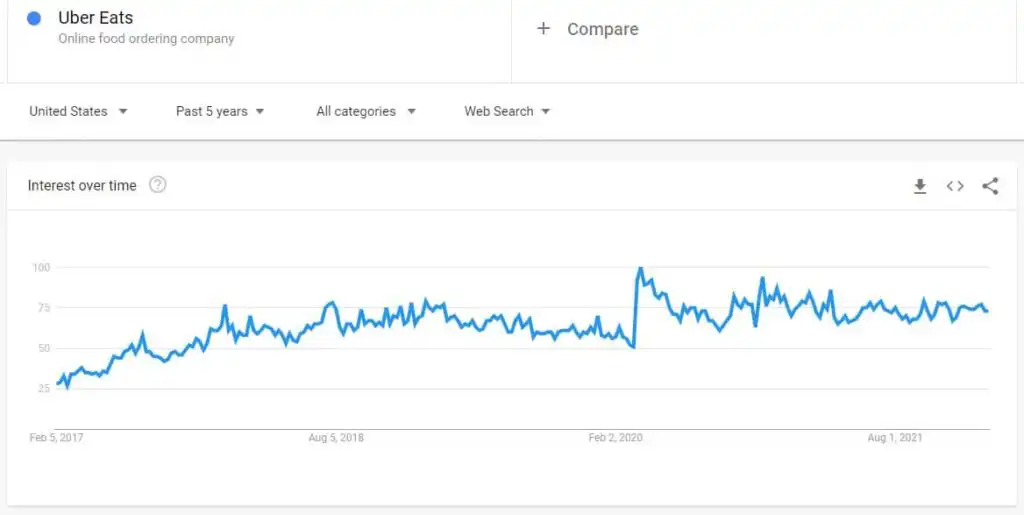 Cost: $500 excluding goods and services tax (GST) as a one-time activation fee.
You can set up an account or login here.
Steps to get set up:
Enter your information along with a valid email address.
Create a secure password.
Log into your merchant portal.
Download the mobile add for convenience.
Postmates merchants
Did you know Postmates offers delivery services for restaurants and non-restaurants? One can order food, flowers, alcohol, you name it!
There are 500,000+ restaurants and stores on the app. These merchants are offered the flexibility of choosing how they receive orders. It could be by phone, tablet, or a point of sale (POS) system. Merchants gain the benefit of avoiding card processing fees as Postmates pays them directly.
Commissions can range from 15 to 30%.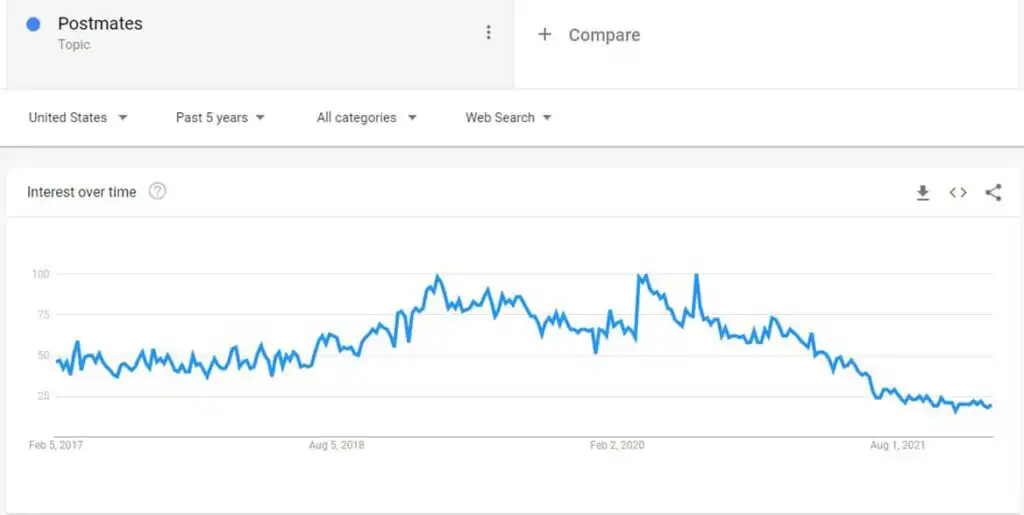 Cost: Prices are not listed on their website and may vary.
You can set up an account or login here.
Steps to get set up with a merchant account:
Enter your personal information and create a password.
Fill out your business information and proceed to claim your business.
In case you can't find your business, select option, "My business isn't listed".
Submit the form and you shall receive a confirmation email.
Grubhub merchants
There are 300,000+ restaurants on the Grubhub app.
Did you know that Grubhub doesn't charge an activation from merchants? To sweeten the deal, they
also offer you a few complimentary items:
A tablet that you can use to manage orders
Highly useful marketing tools
Access to rewards and loyalty programs
Grubhub does charge 10% commission for delivery. In addition, they charge a minimum of 20% marketing fee on orders placed through their app or website. Bear in mind that they also charge a processing fee, which is applied to every transaction.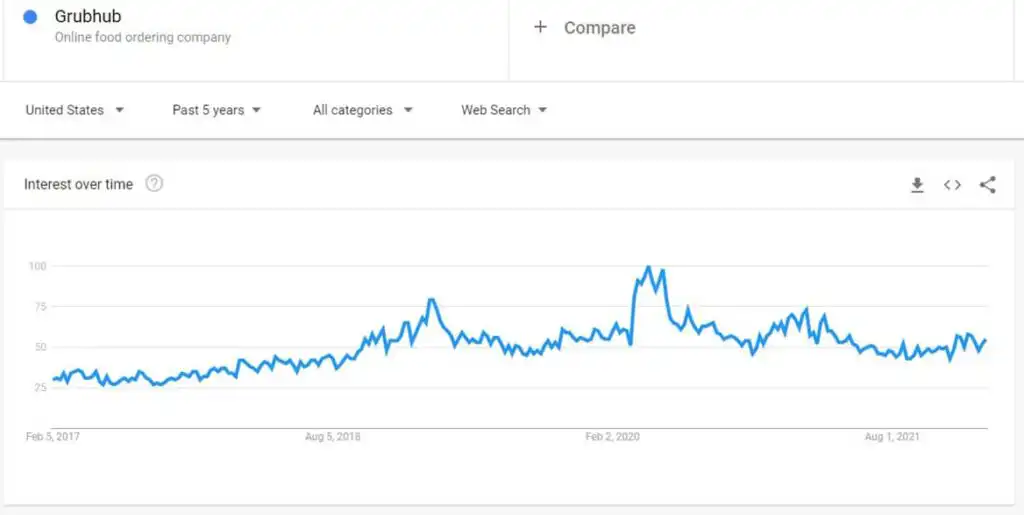 All trends images provided by Google Trends
Cost: You can sign up for free! They offer 30-day free trial options on all their packages.
You can set up an account or login here.
Steps to get set up with a merchant account:
Create an account by entering your information as prompted.
Enter a valid email address and select a password.
You can choose from 3 different packages: Basic, Plus, and Premium.
Sign into your account using your credentials.
In-house delivery
As a restaurant owner or manager, you want to offer the best food and service. You want to create value for your customers.
Setting up delivery services for restaurants is a vital part of business. However, you don't have to sign up with a third-party delivery service. You can always opt for self-delivery. Yes, delivery features can be done in-house.
Not only will self-delivery help avoid higher fees, but it will also give you more control. There are several restaurants that have successfully executed this strategy. Delivery apps help bring in new customers. Yet, oftentimes people choose to order directly from a restaurant. About 55% customers prefer to order food from a restaurant's website or app.
In order to set up in-house delivery for your restaurant, we recommend using software to manage ordering and delivery. You could try out certain software for free for a limited time before making a decision.
Conclusion
Whether you choose one of the popular delivery apps or choose to keep delivery in-house, either option will offer your customers the convenience of ordering and paying online. The goal is to ensure good food and quality service because those are still the make-or-break factors in the restaurant industry.
More restaurant resources:
Anna Reeve, MBA