Frequently Asked Questions
Have questions about credit card processing? Below, we've compiled answers to common payment processor questions. For more information, you can check out our blog and e-book, too!
Call Support
Email Support
Popular questions
What payment types can I accept?
Are there any contracts for credit card processing?
Most credit card companies have a contract with a cancellation fee. We have a contract, but we got rid of cancellation fees because we don't like them. It's our belief that our service will keep our customers happy! No contract cancellation fees, ever.
What is your cancellation policy?
Acumen Connections requires that the business owner notify us about account cancellation as soon as possible. There is no fee for cancellation, but a little bit of paperwork on our end to verify the time and date of your account closure. Account fees are paid by the merchant in arrears, so there will be one more monthly statement and bill after closure for the month prior when the account was active.
Why does a small business need a POS system?
A point of sale (POS) system can be a great tool for a small business to automate some functions of the business that the business owner would otherwise do themselves or could potentially not be able to complete without hiring more staff. Functions like inventory management, timekeeping, sales reports and more are built within a POS system and give the business owner more information on the health of their business.
Fees and pricing
How much is credit card processing equipment?
The cost of credit card processing equipment depends on the features that the business prefers or how they capture payments. We offer virtual terminal options through payment gateways for as low as $15 per month. A traditional standalone terminal ranges from $200 to $800 as a one-time purchase. Rental options are also available.
What are the monthly rates for credit card processing? 
We customize processing rates based on how the business is taking payments. The cost of accepting payments involves the type of card used, how the card information is input, and the amount. We take your unique business information into account to provide the most competitive rate possible. Some flat monthly fees include an account fee of $13.00 a month and an annual PCI fee of $89 per year. If there are hardware rentals or monthly subscriptions, those are a flat monthly fee as well.
Are there any fees for credit card processing?
How much will credit card processing cost?
Credit card processing costs are directly related to the volume of transactions and dollars that are being processed by your business. A business can reduce their credit card processing costs by monitoring card types and encouraging the use of cards that are less expensive like debit cards or non-reward credit cards. Additionally, trying to swipe or tap cards versus manually keying information can cut back on expenses. We are happy to review your current rate structure at any time!
How many B2B payments are made with paper checks?
About 40% of B2B commerce payments are made with a paper check according to pymnts.com. B2B payments tend to be a higher amount and are more likely to be recurring. Acumen Connections can give your B2B commerce business the ability to send and receive electronic check (ACH) payments to remove the hassle of drafting checks.
On average what type of fee makes up the largest share of card processing cost? 
Interchange fees make up 80%+ of the total cost of processing card payments.
What are Acumen Connections' fees?
We are transparent about our fees. We have monthly fees that allow the account to be open and receive statements, processing fees and an annual PCI compliance fee for all merchants. Statements are released at the beginning of the month for the previous month, breaking down all fees assessed that month. We are happy to review your statement and any questions you may have at any time.
Security
Is credit card processing secure?
Yes, credit card processing is secure. There are certainly ways to enhance the security of how your business processes credit cards. First, PCI compliance is a requirement of all businesses that accept electronic payments to protect both the business and the customer. Second, businesses can put processes in place such as keeping receipts and records with customer data under lock and key, restricting access to customer data to those with certain levels of access, avoiding writing down any sensitive information, enacting secure passwords, and completing security checks to ensure that nothing has been compromised.
What is PCI compliance?
The full acronym is PCI DSS, which stands for "Payment Card Industry Data Security Standard." This is a set of compliance standards that is designed to protect businesses and their customers against payment card fraud and theft. Any business that receives payments through credit or debit card is required to be PCI DSS compliant. The risk of being out of compliance when a fraudulent attack happens could cost your business thousands of dollars in fines and penalties.
What payment processing security features do I need? 
Security features are reliant on how you're taking payments, but some general security features that we recommend are password protected devices, user access levels to restrict information access to only those necessary, secure WIFI, adding an SSL certificate to your website, adding a CAPTCHA to your online checkout, and running consistent security checks to check your security measures.
E-commerce
How does payment processing work with my e commerce services?
Can I collect information with ecommerce payment gateways?
Yes, information that is collected from the sale will be within your dashboard of your payment gateway processing. Information collected will be determined based on fields required during payment but is typically customer name, address, contact information, amount sold, and types of goods sold.
What is the best payment processor for ecommerce business?
A payment processor that can integrate into your existing ecommerce website, is focused on providing secure payments and can help you grow your business is the best payment processor for your e retail or e commerce management. Thankfully, you've found all that right here with Acumen Connections.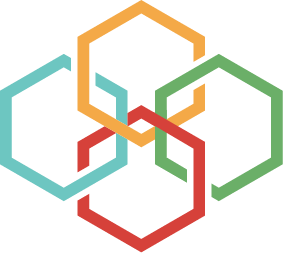 Building Business Connections
Connecting you with the best resources to better your business.
Looking for something?
Search our site. We'll connect you to your solution.
×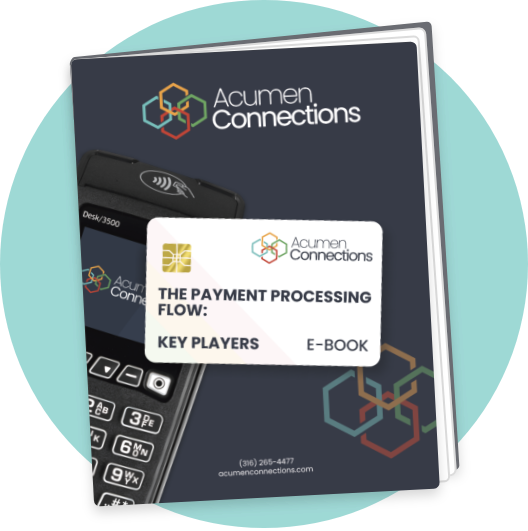 Payment Processing 101:
Everything you need to know
Supercharge your business with our payment processing e-book. Don't miss this valuable resource!