2%
is the

average credit card

processing fee, which depends on factors like card and transaction type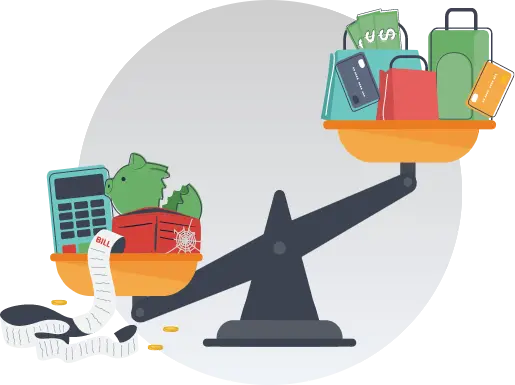 The use of payment card benefits
Using a card has its advantages for customers. Card holders get benefits for purchasing with credit and debit cards, such as cashback, points, miles, etc. The reality is that accepting card payments is vital to any business in the 21st century.
As a business owner, however, you're left with paying the fees to accept card payments. Don't forget, you're also dealing with risks like chargebacks and the possibility of fraud.
A merchant services discount program helps incentivize cash purchases so the scales are more balanced.
More cash purchases
When you take more cash transactions, you reduce risks like chargebacks, fraud, and others. Cash is king when it comes to simple payment solutions.
Lower payment processing fees
You can reduce credit card processing fees and save significantly. This is a huge benefit for small businesses, who could use the money saved to pay off debt, hire a new employee, or upgrade equipment.
Earn customer appreciation
Your customers will feel rewarded for choosing to make a cash payment. People enjoy the option to score a bargain.
Create growth for your business
When you save on payment processing, you can use that money for other things to help your business succeed and grow.
Our popular merchant services discount programs
We recognize this service isn't for all businesses, especially those in a fiercely competitive price industry.
Talk to us, and together we can determine the right merchant services discount plan for you!
Dual Pricing
Business has set prices. Card-using customers pay sticker price. Customers paying with cash pay a cash sticker price, saving up to 4%.
Typically seen on receipts as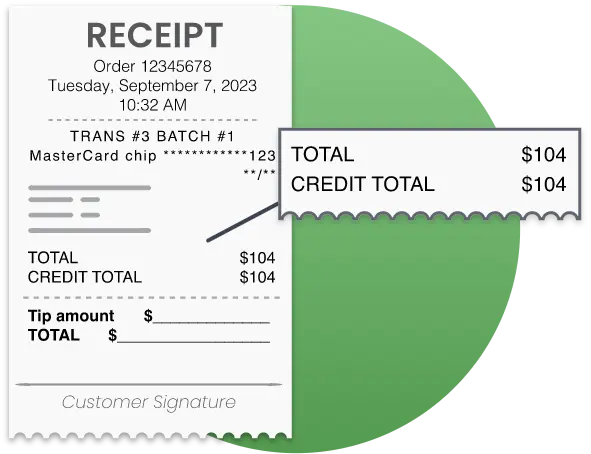 • Fewer restrictions than non-cash adjustment.
• More savings with inclusion of debit cards, too.
• Easier for accounting purposes.
Also referred to as a cash discounting program
Non-Cash Adjustment
There's a set price for all items. Sellers apply an additional fee for all customers using credit cards on top of the price of the item.
Typically seen on receipts as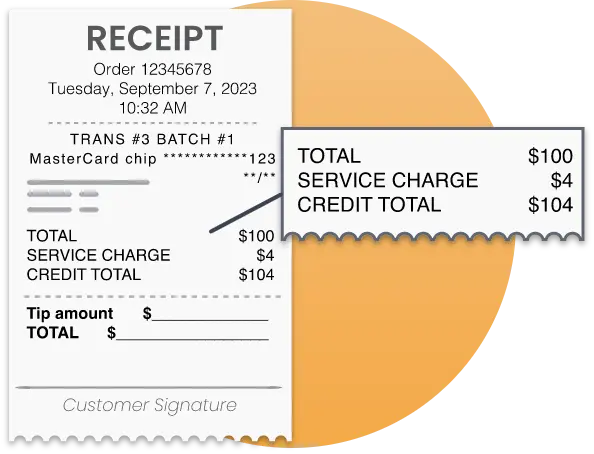 • Customers are more familiar with this program.
• Decrease your payment processing expenses.
• See exactly what was your sale and what was your service fee.
Call our team to find the perfect program that works for your business.
How to get set up to

SAVE
With payment processor Acumen Connections, getting set up with a merchant services discount program is simple.
1. First, speak with an Acumen Connections representative to determine if your business qualifies.
2. Next, we create a plan that works for your business. We also ensure that you are set up to use a card reader or POS device that's compatible with dual pricing or non-cash adjustment.
2. Finally, we will help you meet the requirements of the program to inform your customers by providing you with free signage to display in your store.

For existing Acumen Connections customers, we recommend starting the new program at the beginning of the following month. This will help to avoid confusion on your monthly statement with two programs within one month.
We want to help you take advantage of the benefits of merchant services discounting.
We want to help you take advantage of the benefits of merchant services discounting. Our Acumen Connections payment processing team will go above and beyond to get you the resources you need and set you up to make the transition seamless.
What is the price of your most popular item or service?
Customers paying with card will pay:
Customers paying with cash will pay: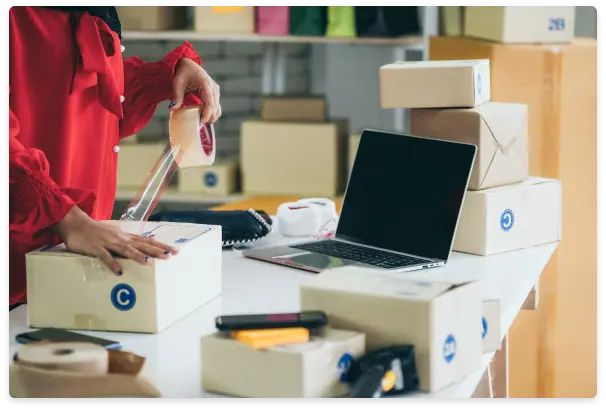 Your e-commerce business can also benefit from these programs. Our programs can work with both in-person and online checkout options.
How low can your fees go?
On average, we save our Acumen Connections customers $312 a month on merchant services. With one of our payment processing discount plans in place, you can save even more. Talk to us today to see how much you can save!
Frequently Asked Questions