A quick breakdown of two types of fraud and how to protect yourself from both
If you own or manage a business, you're probably aware that there are various forms of fraudulent activity. Each type can negatively impact you. In this piece, we will delve into soft fraud and hard fraud. We'll give an overview of how each affects a business.

Fraudsters can target anyone. Even the most unlikely people fall prey to schemes such as online scams. Being the victim can come with a price. According to the Association of Certified Fraud Examiners, businesses are likely to lose an average of 5% of their revenue to fraudulent activity.
Scammers use many different methods to commit fraud. Yet the crime generally falls under two main categories: soft fraud and hard fraud. Knowing these types of fraud and their attributes will help you protect yourself.
In this piece, we will look at what factors distinguish one type of fraud from the other.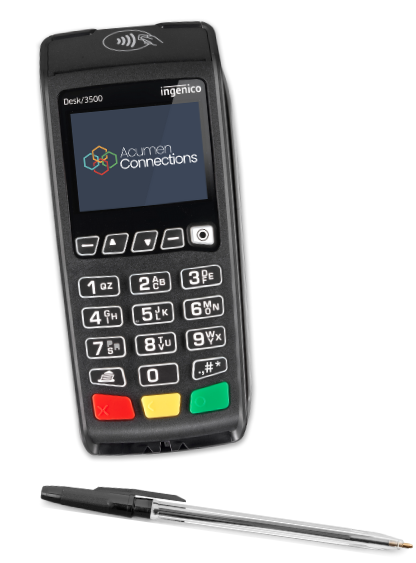 Level up your payment game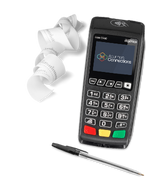 Take payments with confidence. Make our YouTube channel your go-to for all things payment processing.

What is soft fraud?
Soft fraud traditionally refers to a person using information they have access to in order to take advantage of a company. They may tell a "little white lie" to get what they want. Their goal is often to steal money, a product, or a service. Even a small amount of money will do the trick.
Examples of soft fraud include:
Complaining about service to get a meal comped
Lying that an order never arrived to receive a refund
Inaccurate work expense reimbursements
Tampering with checks or financial statements to help a peer
Payroll schemes
What is hard fraud?
Hard fraud is caused by an anonymous bad actor like a hacker. They have no relationship with a potential victim. Instead, they access data through a breach or social engineering. It may also be defined as "synthetic fraud." Unlike soft fraud, a fraudster may choose a target at random without any relationship to them.
With hard fraud, the bad actor is often anonymous. With soft fraud, the victim usually knows the perpetrator in some capacity.
Hard fraud is often caused by a malicious hacker seeking to replicate and take advantage of identities on the internet. Their intent is to steal money, either from their identity theft victims or from companies.
Examples of hard fraud attempts include:
Wire transfer
Phishing
Hacking
Launching viruses via digital means
Identity theft (often large-scale)
There are many methods through which fraud is executed against small businesses. As we've shown, some methods are carried out by employees. Others are attempted by external bad actors. Either way, both types of fraud can wreak havoc on a business.
What if fraud falls in the middle?
There is a third category of fraud that falls right in the middle of the two aforesaid types. If the perpetrator often uses a victim to take advantage of another. This can be classified as a hard-soft fraud. The biggest difference is that this time, the fraudster knows the victim. They could be a relative, neighbor, co-worker, or friend.
Distinguishing between soft fraud and hard fraud is more of a spectrum. There's a lot of gray area, and the two sides are not mutually exclusive. Consider fraud such as:
A person opening a credit card in his or her spouse's name without consent
An employee editing time sheets with a coworker's credentials
A worker accessing sensitive information without clearance or a permit
How would you categorize the fraud above? Since hard fraud and soft fraud come from different motivations, they can be hard to pinpoint-.
Here's a comparison chart to help understand the difference.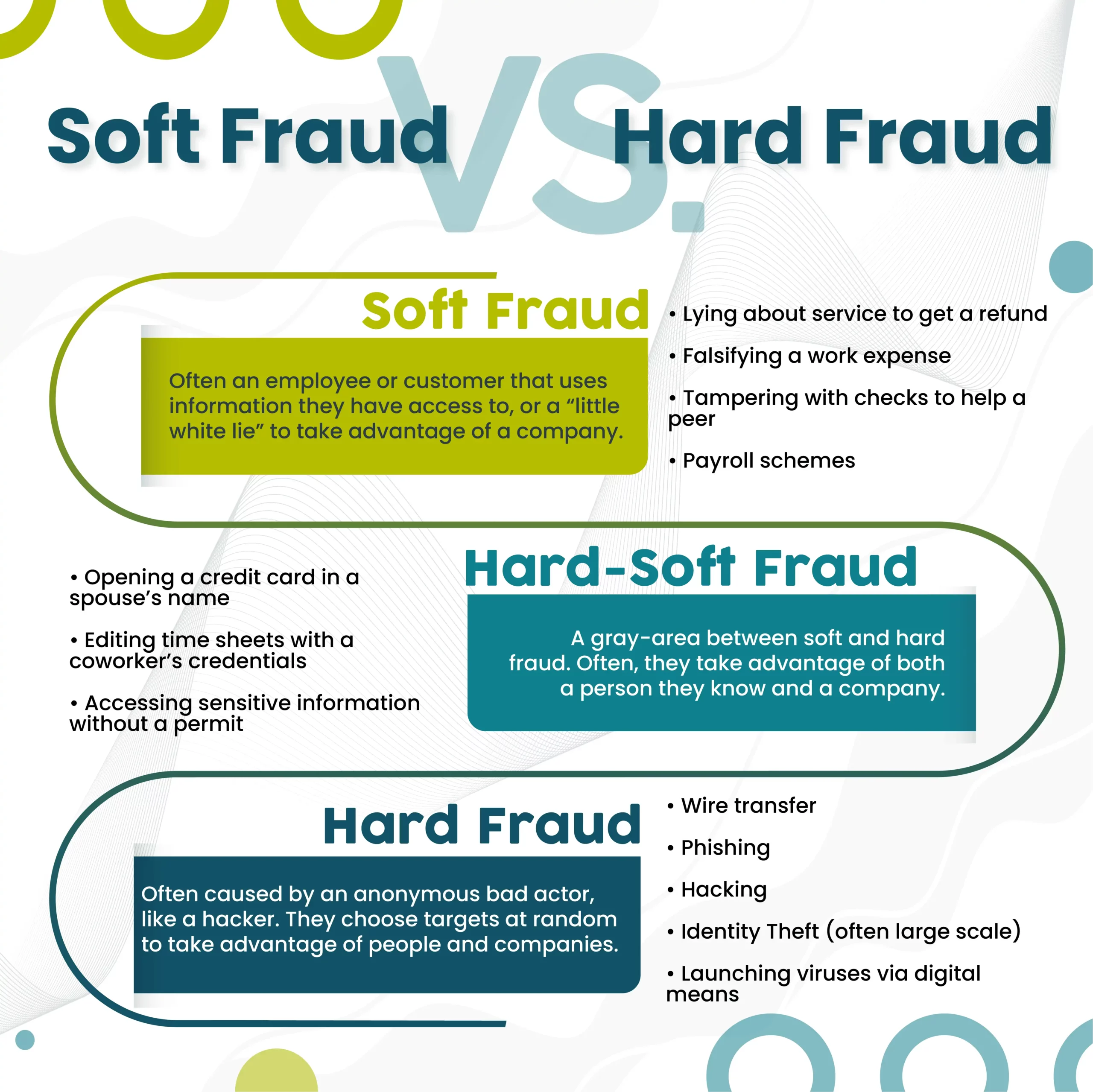 Soft fraud and hard fraud are harmful to your business
Fraudulent activity of any type can have consequences. These range from minor and manageable to large-scale destruction. Let's break it down for clarity.
Risk of soft fraud
Soft fraud can have several negative effects on the victim. Common results are:
Monetary loss
Identity theft
Impact on credit
Lower employee morale and loyalty
Conflict and negativity brought to the workplace
Hampered professional relationships
Risk of hard fraud
Large-scale data and cybersecurity breaches can significantly impact a business and its customers. A few consequences are:
Confidential data being sold on the dark web
Threat to the personal and financial aspects of customers
Legal repercussions
Loss of business reputation
Being embroiled in nationwide controversy
Potentially going bankrupt after paying off legal dues
Becoming entangled in organized crime
How to prevent fraud
Preventing fraud from happening is your first line of defense. As the saying goes, prevention is better than cure. There are a few ways to avoid both soft and hard fraud.
Staying alert is key. One of the best resources is PCI Compliance training. As a merchant, you have to complete your PCI certification once a year. That certification has good information on how to keep your team and your customers safe.
Learn more about PCI compliance.
How to prevent soft fraud
Soft fraud is usually based on human behavior. Therefore, soft fraud can best be prevented by:
Having accountability checks in the workplace
Keeping track of office expenses and petty cash
Asking employees to submit receipts
Training employees to recognize soft fraud
Establishing a confidential platform to report fraud
Monitoring employees that have access to confidential information
Discouraging use of personal devices such as thumb drives, disks, memory banks, etc.
How to prevent hard fraud
Hard fraud is usually based on external bad actors. Therefore, hard fraud can best be prevented by:
Ensuring stringent cybersecurity measures are in place
Using a secure Wi-Fi network or VPN
Enforcing multifactor authentication
Training employees to be careful with their passwords and login credentials
Routine reminders to refrain from clicking on suspicious links sent via email
Encouraging reporting anything that seems out of the ordinary
Learn more about cybersecurity for small businesses.
How to catch fraud
There are a number of red flags that can alert you to spot fraud. If you see one of these tale-tale signs, you may be able to stop fraud in its tracks.
How to identify soft fraud
Soft fraud red flags include:
Customers lying about other details
Shrinkage
Documents going missing
Too many overrides on timesheets, accounting documents, invoices, etc.
Overall increase in expenses
An employee acting suspiciously (frequently misplacing important documents or using fear or intimidation towards other employees)
Unauthorized purchases charged to the company
General carelessness and accidentally sharing confidential information
Having a laissez-faire attitude towards security procedures
How to identify hard fraud
Hard fraud red flags include:
Failed log-in attempts
Brief flickering of webcam light
Notifications of unusual sign-in activity
Increase in outbound DNS traffic
Desktop seems to be controlled by an unseen user
Getting ransomware messages
Barred access to files
Time and location discrepancies on activity log
How to report fraud
When fraud happens, it is important to stop it in its tracks. Reporting fraud goes hand in hand with preventing future fraud.
How to report soft fraud
If the fraud is of small magnitude, you can bring it to that person's attention and explain why it is a problem. Accidents do happen. If it's causing a large issue, it may be necessary to report. Logistically, it's easy to report because you know who's responsible. Emotionally, however, it may be hard to report a person you know. It's important to take action. Protect yourself or stop future events from happening in the following steps:
Make a detailed case report with all the information you have.
List out the events you deem to be suspicious or fraudulent.
List time and date of all events as best as you can.
Submit a report through whatever fraud-reporting channel you have in place. That could be your HR or the police depending on severity.
Provide consequences for their action. You may refuse future service to the customer. If it's an employee, you may add a written warning to their record or terminate them.
Treat your report as confidential and do not share it with anyone.
How to report hard fraud
Hard fraud is caused by self-centered and cruel motivation. It needs to be addressed and reported at the earliest possible time in the following ways:
Inform your in-house IT specialist or IT services provider immediately
Change passwords
Disable remote access
Maintain firewall settings and install pending updates
If you have cyber liability insurance, notify your provider
Identify affected parties
Seek legal counsel before proceeding to inform shareholders and customers
Introduce multi-factor authentication if you haven't already
Secure your website with Transport Layer Security TLS/SSL
Conclusion
The modern world is booming with promise. Along with the good and great, comes the undesirable and unpleasant. Fraud is one of them.
It might be idealistic to try to avoid fraud altogether. Alas, realistically speaking, being prepared is our best bet.
We don't believe in fear mongering. We just think it is always a good idea to be mindful when it comes to one's safety, physical or virtual. A lot of malpractices can be tackled if spotted in the initial stages. Stay safe, stay alert!
Anna Reeve, MBA