Want to support small businesses? Let's show you how!
When you shop local, you keep money in your community. The dollars you spend financially support neighbors and friends. The items you buy can sometimes be better for you and the environment. You get access to healthier products. There are so many benefits to buying local! Learn what happens when you buy from your community. Discover ways to better support small businesses.

When possible, "I try to eat at local restaurants," explains Andrew Stoffregen, Acumen Connections Customer Support Specialist, "These local restaurants tend to be smaller than the big brands. This has multiple effects on my perception. I feel that the owner loves cooking and has a passion for making food. I feel that the team knows me as a person, rather than just 'table #6.' Some restaurants even know my order before I sit down to eat!" Stoffregen goes on to explain that local food tastes better because more care was taken to prepare it. He also believes that they use healthier local ingredients to prepare their meals, and he's not alone. 14.8% of people that buy local do so because they perceive a better experience.
Local restaurants make our city unique. It's essential to support local restaurants because it would be a shame to lose such unique talent. "If I know the owner personally, then it makes me want to help support them that much more", shares Stoffregen.
Shopping locally is essential. Although we've specifically talked about local restaurants, these points can be said for all local businesses.
In this piece, we will explore two facets of shopping local:
Keep reading to learn more about what our small business experts have to say on the value of shopping local.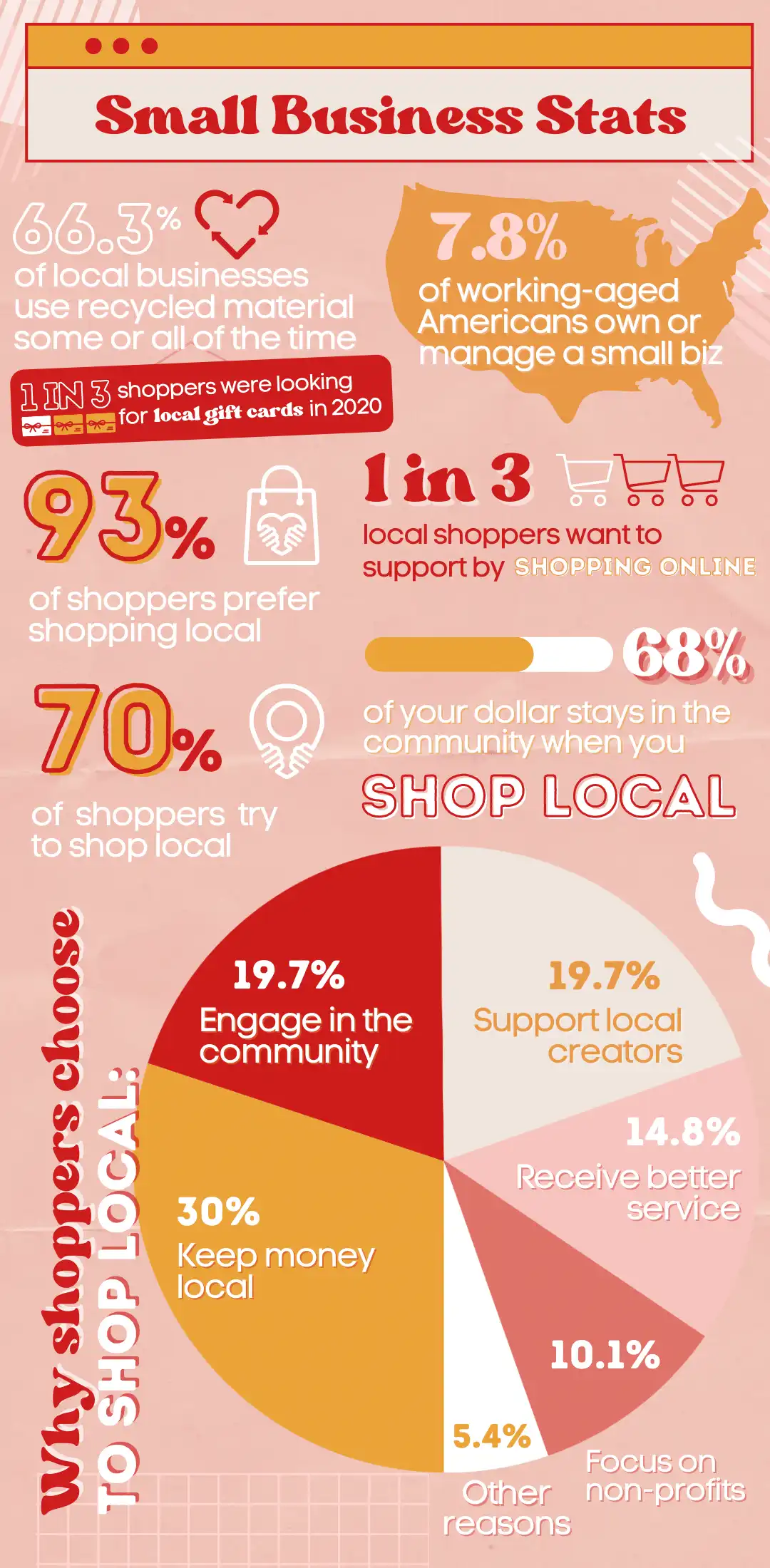 Information from Fundera, Intuit, & Small Business
7 Reasons to Shop Local: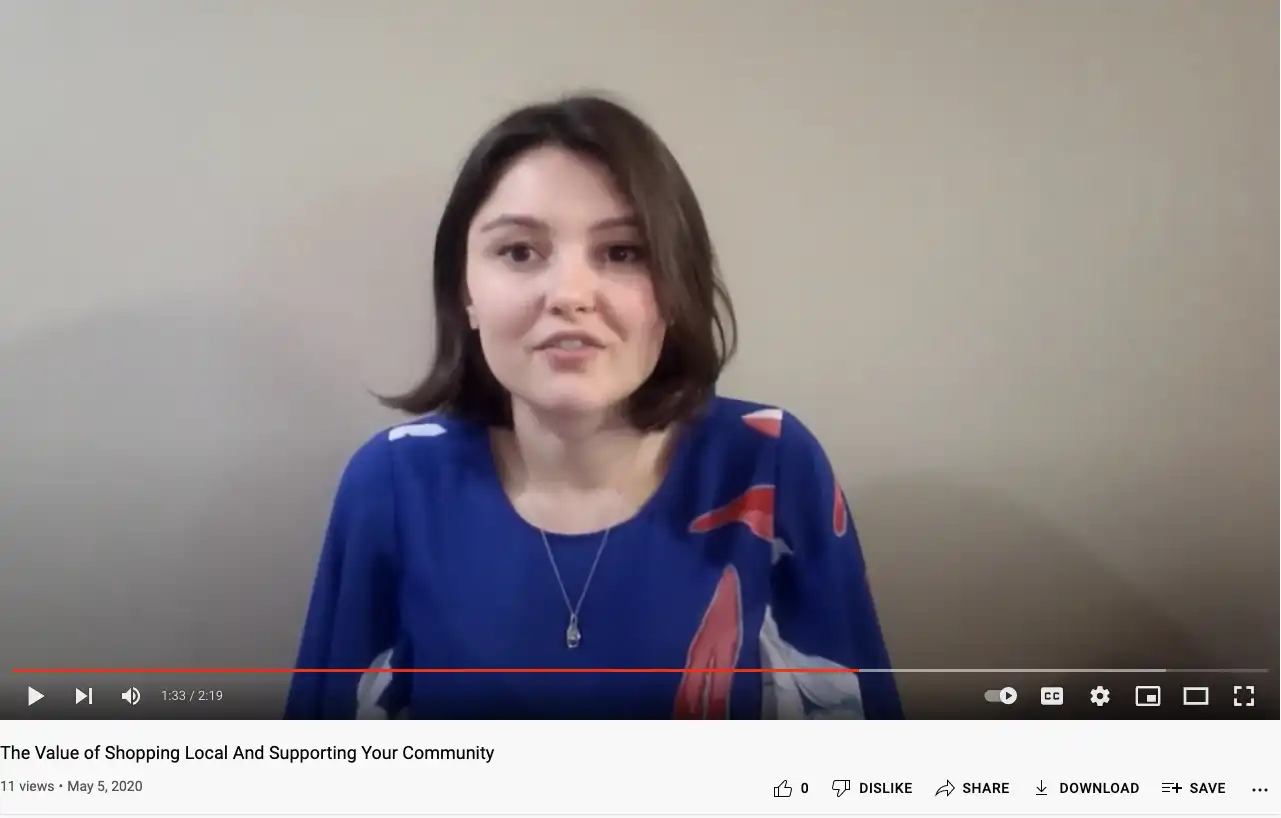 There are many benefits when you shop local. Let's take a look at a few of them:
Higher Quality Products and Service
"If I get a haircut, I am going to go to my local hairdresser. They've had many years of experience. They love what they do enough to have made a career out of it. I trust my local hairdresser more than I trust some random person, with less experience," explains Acumen Connections Marketing Director, Ariel Westphal.
Customized Service
If you're a regular, your local craft store likely already knows my order before you walk into the shop. They know how often you shop there, and what crafting hobbies you have. If you have questions, they're more likely familiar with the project you're working on if you've mentioned it previously. Sometimes they'll go as far as having your order ready on the counter before you walk through the door. When a local store knows your tastes and preferences, it makes for a speedier and more convenient shopping experience. s feel more fun… Who doesn't love an Easter prize?"
More Attention and Care
Sean High, Acumen Connections shares his small business experience, "When I need an oil change, I take my car to a local mechanic." His mechanic has been working on cars his whole life. High explains, "Sometimes when you go to a large national chain, you feel like you are getting scammed. I don't think people are lying! I just assume that some of the large national chains have high turnover, which can cause issues." High doesn't feel like national chains have enough time to take proper care of each car.
Stoffregen agrees too, "I trust my local mechanic more. He knows his customers and the work he needs to do. I truly believe that he cares more about the work he does."
Healthier Products
"I shop at the local farmers' market for health reasons," shares Westphal, "The big chains carry foods [often treated] with harmful chemicals and pesticides. Meanwhile, my favorite local farms only use homemade organic pesticides and are chemical-free."
There is a theory that eating local honey can help decrease allergy symptoms. We're not honey experts, but we encourage others to continue purchasing honey from local beekeepers. "Regardless, I always find that fresh local honey tastes better than mass-produced honey," says Westphal.
Plus, shopping local is better for the environment. 66.3% of local businesses use recycled material some or all the time.
Unique Opportunities
Local businesses make a city unique. This is the only place in the world where this business exists. There may be other similar places out there, but they will never be the same. They will never be able to compare with the unique stores and businesses in your city. You cannot find their unique service anywhere else. High shares his sentiments too, "If they craft something like art or food, then they are offering a unique product as well. You cannot find that exact product anywhere else in the world."
Tourism Dollars
Local businesses bring in tourism dollars. How often do you say, 'I want to eat the exact same food I could eat back home,' while on a trip? Hopefully not often. Most people want to try a local favorite when they go somewhere. A local restaurant, store, or attraction is where tourists will spend their money when they visit a town. If there is nothing unique about a city, tourists will not want to visit.
Supporting Friends
"Did you know that 7.8% of working-aged Americans own or manage a small business? They need shoppers like you to support them and their team," High shares.
Have a neighbor who runs a preschool? Why not send your kid there? If you're already in need of a product or service, why not just hire a friend that has the same experience and knowledge as the rest of the experts? It's great to work with someone that's passionate about their job. Most importantly, it feels great knowing that you're also helping support your neighbor.
Improves the Economy
There are lot of reasons to buy local. One of the biggest reasons is to help boost your local economy. "When you shop local, the money stays in your area. To be exact, 68% of your dollar stays in the community," clarifies Stoffregen.
The cash you use to buy a meal at a local restaurant is used to pay your neighbor's salary. In return, your neighbor uses that cash to pay for much needed home repairs. That local repairman uses the cash to get a car repair. That mechanic spends that cash at a local flower shop. That cash is used to pay an employee's salary. That employee buys a product at your store with that money. You take that money and use it to buy lunch at a local restaurant. The cycle repeats itself.
When we shop local, money stays local. Shopping local not only builds character in a town, but it also helps the economy.
Wichita experts agree
"It's all about the power of doing business locally so that we all win. Everyone will enjoy the benefits of a stronger economy that generates more income and job stability for our neighbors," explains Wichita Mayor Brandon Whipple, in a 2020 interview.
90% of shoppers like the idea of buying from local businesses. Do you?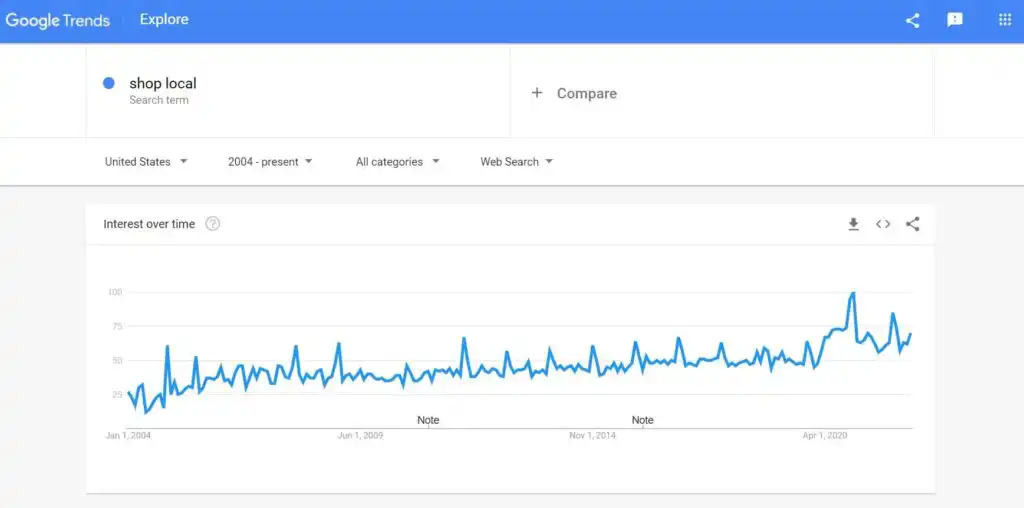 It's a popular trend. Let's make this the year of shopping local! Even Forbes agrees!
To make things simpler, we recommend taking a look at this resource. You can also join this Facebook group that serves as a meeting point for Wichita-based businesses and customers: Buy Local Wichita
9 ways to support small businesses:
You can support small businesses in several ways such as: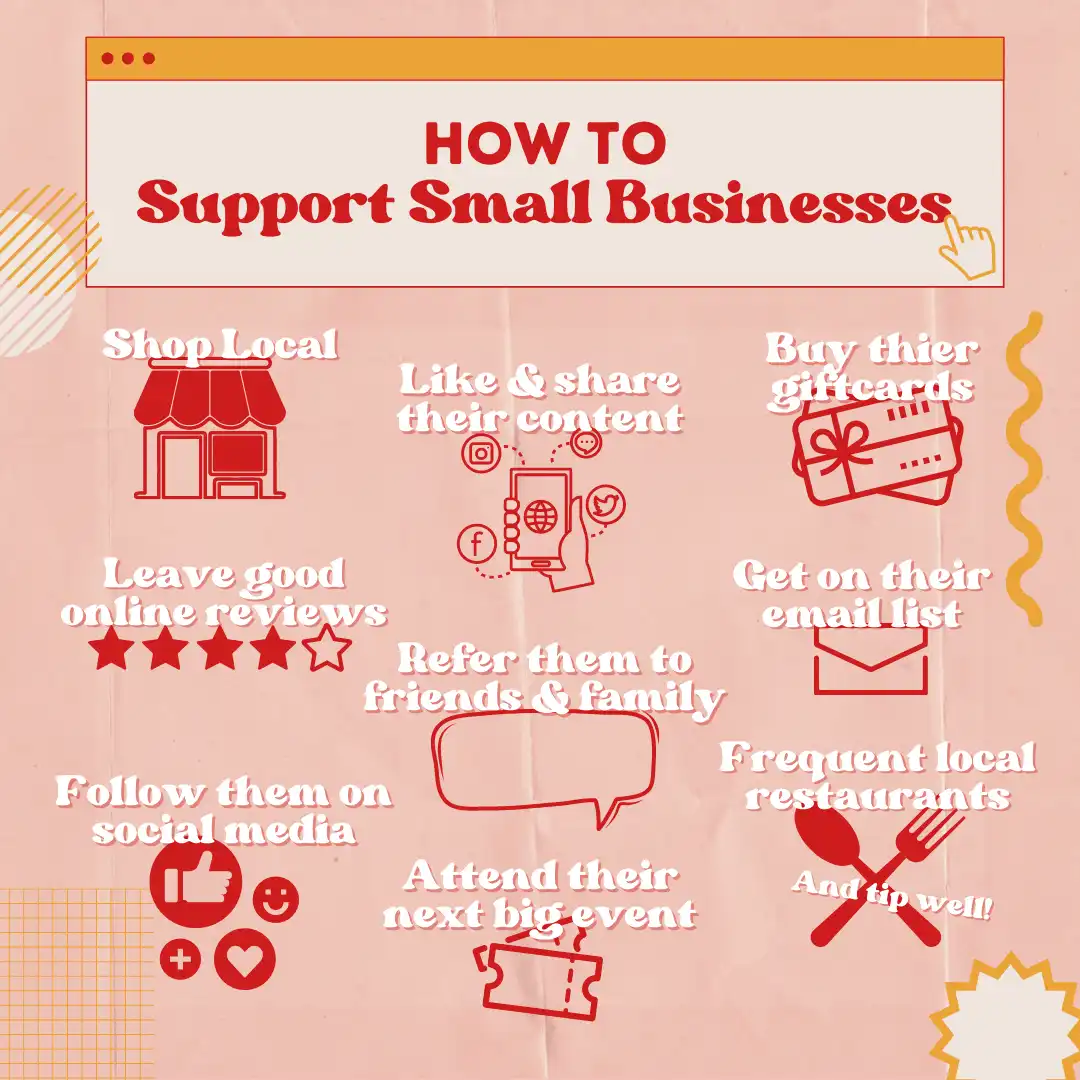 Trying to buy from local businesses as much as possible
This goes without saying. In order to support any business, you need to start purchasing their products and services. It is a direct way of supporting a business and fulfilling your needs and wants at the same time.
Leaving them a good online review
Online reviews are powerful. They can make or break a business as they contribute to its credibility and reputation. People are more likely to frequent a business that has positive reviews and glowing recommendations.
Social media is a potent tool that a lot of small businesses are leveraging to increase their brand recognition, attract leads, and make more sales. They also use it as a platform to establish communication with their customers. Businesses highlight their products and services on social media. They also inform their customers of any upcoming sales or offers. Following their socials will keep you in the loop and enable you to support them better.
Engaging with their content
"I think you can do a lot by simply liking and sharing their digital content to your social media pages," expresses Westphal. Your online friends will be able to see your activity and might consider visiting the businesses you like.
Refer them to friends and family
Word of mouth is an excellent way to get people interested. Not limited to friends and family, you can always recommend a business to your neighbors and acquaintances. "When a stranger compliments me on my outfit, I tell them the name and location of my favorite local boutiques," shares High.
Buy their gift cards
"I love purchasing gift cards for my family during holidays. It gives them a reason to shop at the local stores. I have shown up to birthdays, baby showers, anniversaries, and even graduations with gift cards from local businesses in hand," shares Stoffregen.
Pro tip: 1 in 3 shoppers were looking for local gift cards in 2020. If you don't offer gift cards, you're missing out on sales. Learn more about our customized gift cards for your store.
Frequent local restaurants and tip well
We're foodies at heart! Luckily, Wichita is home to a wide range of restaurants that serve cuisine from all over the world. "Whenever our team goes out to eat, we make it a point to pick a local restaurant and we try to tip well," shares Westphal.
Get on their email list
Plenty of small businesses are using email marketing as part of their customer acquisition and retention strategy. Signing up for a newsletter or updates from a business ensures that you're aware of any big sale that might be happening. We suggest you do the same.
Make plans to attend their next big event
Most businesses usually put out a few events every year. In addition, local businesses often participate in community events where they sell their products. Attending these events will help you get familiar with what is available in your city. It will help foster relationships.
More you can do to support local organizations
Covid-19 has dramatically changed how we view the world and how we do business. Learn how you can support small businesses impacted by covid.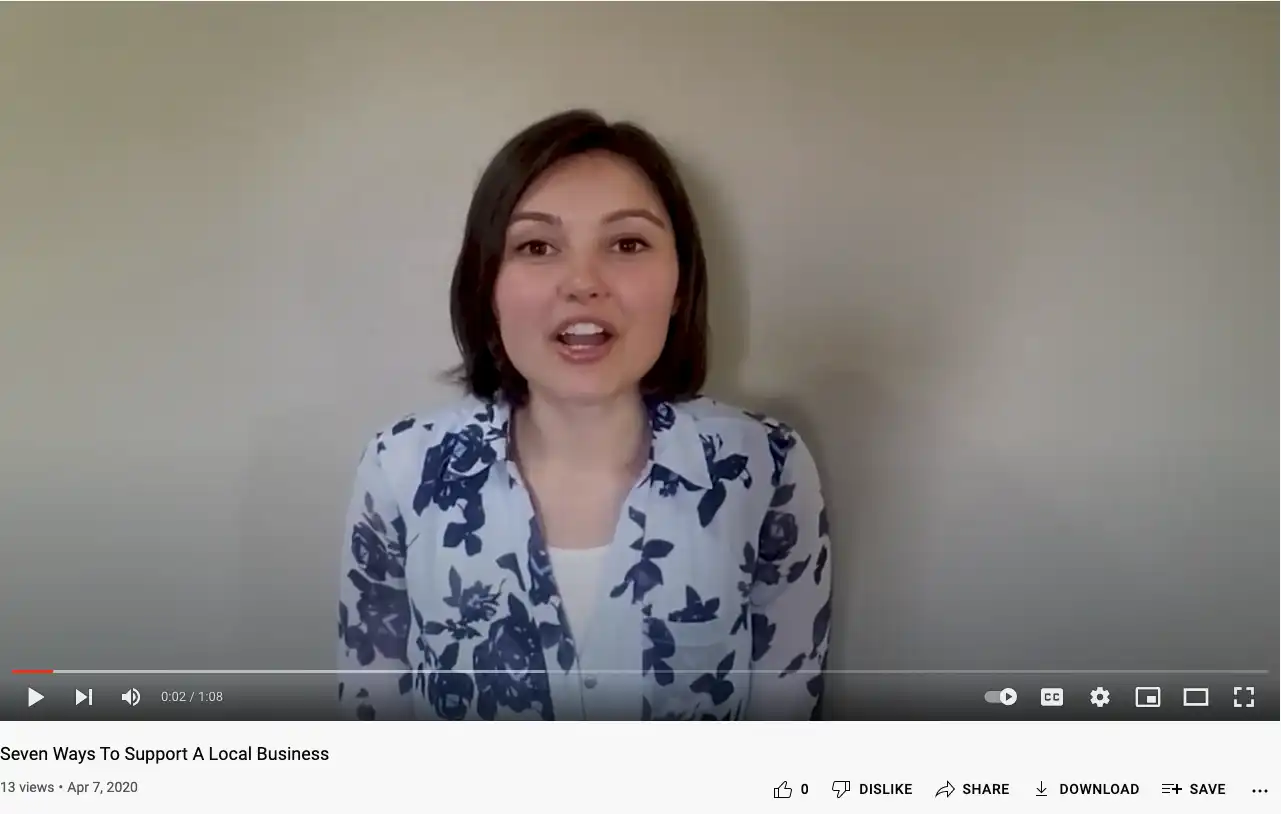 If you are a business owner or manager, you know the value of B2B commerce. Symbiotic alliances are formed when businesses agree to work with one another. If you own a restaurant, try to buy your produce locally. If you need renovations done, try to hire local contractors. Most importantly, if you run any type of business that accepts card payments, get your card readers and payment gateway from the local payment processor: Acumen Connections!
Ultimately, there are several reasons we like to shop local. We like to help my community by keeping the money local. We trust the work of our neighbors more than we trust the work of those hundreds or thousands of miles away. We feel that our community grows stronger together as we work together. We also like how unique our city feels with all the local businesses.
"Trust me, you will not find another city like ours!" exclaims High.
For more small business-related tips, visit our blog.
Anna Reeve, MBA