Business cybersecurity goes beyond your IT and technology
Going digital offers businesses of all sizes, the platform to grow. It also opens the doors to a plethora of cyber issues. Let's explore how you can build and maintain robust business cybersecurity. Today we're discussing cybersecurity for businesses.
Gone are the days when you could operate a physical shop without online presence. The world went digital, and businesses followed suit. Most businesses today have websites and social media pages. Not only does it help them build their brand image, but it also enables them to acquire and retain customers. Businesses compete with their peers in the industry using several tactics. They leverage social media to attract customers and engage with them. Businesses employ online reputation management techniques to their advantage.
Even if a business does not have an online presence, it still handles sensitive data. It could be credit card information of customers, their addresses, and phone numbers. There needs to be processes in place to secure this data. In fact, businesses that accept credit cards need to be PCI compliant.
As a business, you're privy to a lot of information. You don't want data breaches that could threaten you, your employees, and your customers. As cliched as it sounds, you need to put safety first. We're talking about online safety here. Businesses need cybersecurity to stay safe online.
How does cybersecurity help businesses?
Cybersecurity helps businesses avoid catastrophic incidents. It protects your systems and information to prevent a data breach. It helps prevent other cyberattacks that might create legal troubles.
Online security helps maintain your business reputation. Staying secure online upholds the integrity of your organization.
Cyberattacks can cost businesses $200,000 on average. This is true for businesses of all sizes. Cybersecurity decreases the odds of becoming a victim of cybercrime.
What kinds of businesses need cybersecurity?
All businesses regardless of size or structure need cybersecurity. Contrary to popular belief, hackers don't only attack big companies like Facebook, Volkswagen, T-Mobile etc. According to Accenture, 43% cyberattacks target small businesses. The scary part is that only about 14% of them are prepared to protect themselves. This makes cybersecurity vital for small businesses.
Why are small businesses vulnerable to cyber-attacks?
Small businesses are vulnerable to cyber-attacks. There are a few reasons small businesses are targets. For starters, they don't have many employees. In addition, the owners and their staff are busy. They don't feel like they have time to train their employees about cyber threats. Over 90% of cybersecurity breaches are a result of human error. A lack of tools and IT support also contributes to the vulnerability of small businesses. Several small businesses are unaware of the latest software they can use to secure themselves.
There's a common misconception that small businesses don't face cybercrime. In fact, 60% of small business owners believe that a cyber-attack is unlikely. Cybersecurity for small businesses is just as essential as it is for large corporations.
What can businesses do to prevent cyber-attacks?
We want businesses everywhere to be aware of the dangers lurking online. Anyone can become a target. That's why it is important to gear up and protect your business. We believe that businesses can secure themselves with a few simple steps:
1. Employee training:
As addressed earlier, negligence can lead to errors. These errors may have dire consequences. The best thing small businesses can do is provide employee training. This could be during onboarding a new hire, and every couple of months.
Director of Technology, Scott Hoopes says, "Avoid opening attachments sent via email that you weren't expecting. Look at the actual email address of a sender to ascertain their identity. Try hovering the curser over a link to see where it will take you before you click on it. While entering sensitive information, check the address in the browser to confirm you're on the company's official site"
Train employees to refrain from opening suspicious emails. Instruct employees to avoid sharing sensitive information. Establish rules on how to handle and store customer data. Some businesses kick training up a notch. They send out fake emails to see how many employees fall for it. This keeps employees in check and ensures that they're aware of cyber-attacks. After all, phishing and ransomware attacks are common.
2. Network security:
Your computer network includes all the devices and data controlled by your network administrator. Unauthorized use of your computer network is something to avoid. Do this by protecting your Wi-Fi. We recommend using a VPN (Virtual Private Network) to reduce risks. Using a secure VPN encrypts transmitted data.
3. Tools and resources:
Empower your devices with Anti-Virus (AV) protection and firewall. Malware attacks can happen at any time. Your best bet against viruses is your AV protection. It prevents data breaches and data theft. These tools help fight cyber-attacks that threaten your business. You can set up a firewall in a few simple steps.
4. Routine updates:
This step is often ignored. However, updating tech tools is a great way to improve business cybersecurity. Software companies are constantly working towards improving their products. This is why they come up with frequent updates. Installing these updates will strengthen your security measures. Plus, they'll help ensure better protection of your business.
5. Data backup:
We recommend backing up your data on a regular basis. This enables you to save important documents, spreadsheets, other files. Some cyberattacks aim towards destroying a company's data. Natural calamities may have an impact too. Having a backup means none of your data will be lost. There are different types of backups, and each has their own pros and cons.
| | | |
| --- | --- | --- |
| Type of Backup | Pros | Cons |
| USB stick | Portable, inexpensive, easy data transfer | Prone to being misplaced, longevity issues |
| External hard drive | Sufficient storage space, less expensive | Power surge or malware could cause data loss |
| Time machine Apple Support | Automated, ability to back up entire drive and not just files | Expensive, compatible with Mac devices only |
| Network attached storage | Automatic backup, wireless options | Expensive, Tricky set up and maintenance |
| Cloud storage | Device agnostic, certain amount of free space, automatic | Requires internet connection, company may stop service at some point |
| Printing | Can't be hacked, unaffected by technical issues | Not all types of files can be printed, not environment-friendly, requires physical storage |
Most of these backup services are available for purchase at Walmart, Target, Office Depot, or Amazon.
6. Password protection:
For starters, train your employees to create strong passwords. In addition, we recommend using a password managing tool. It helps store your passwords and facilitates secure sharing.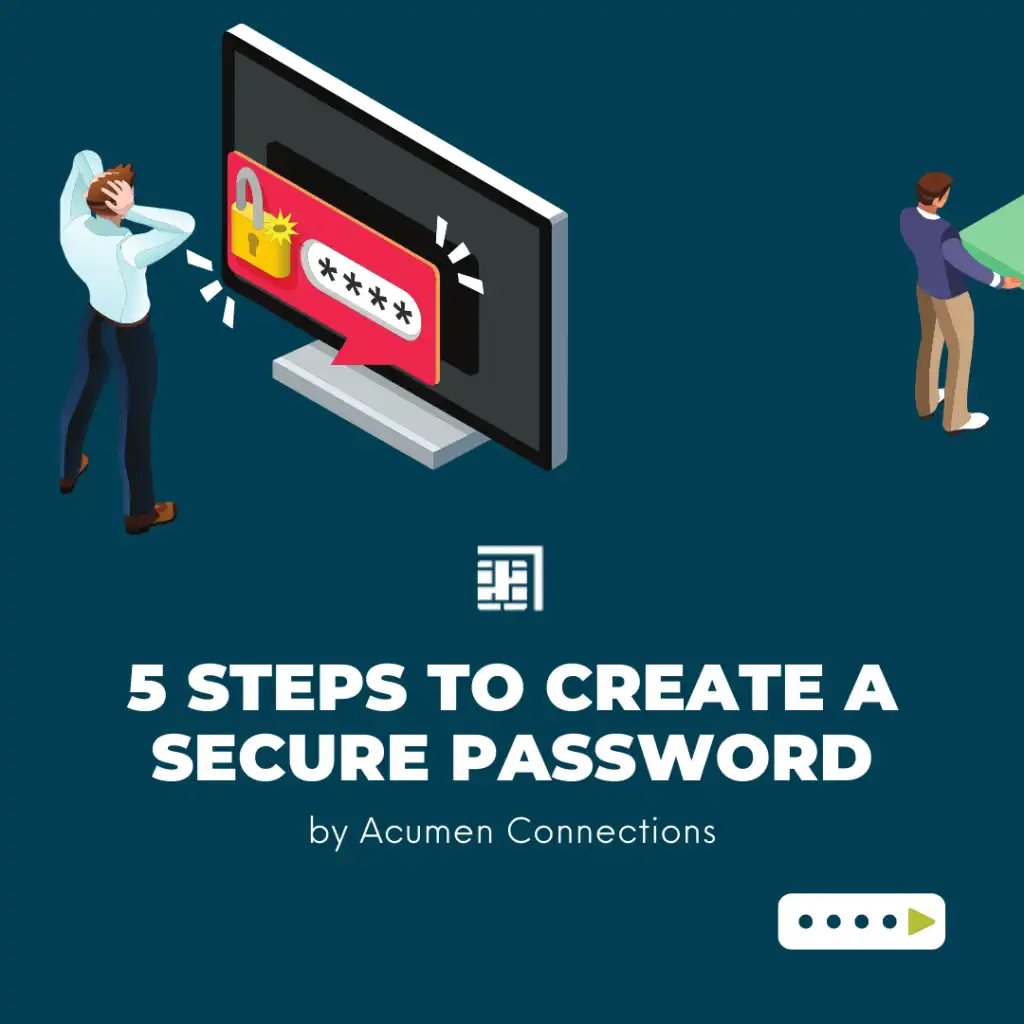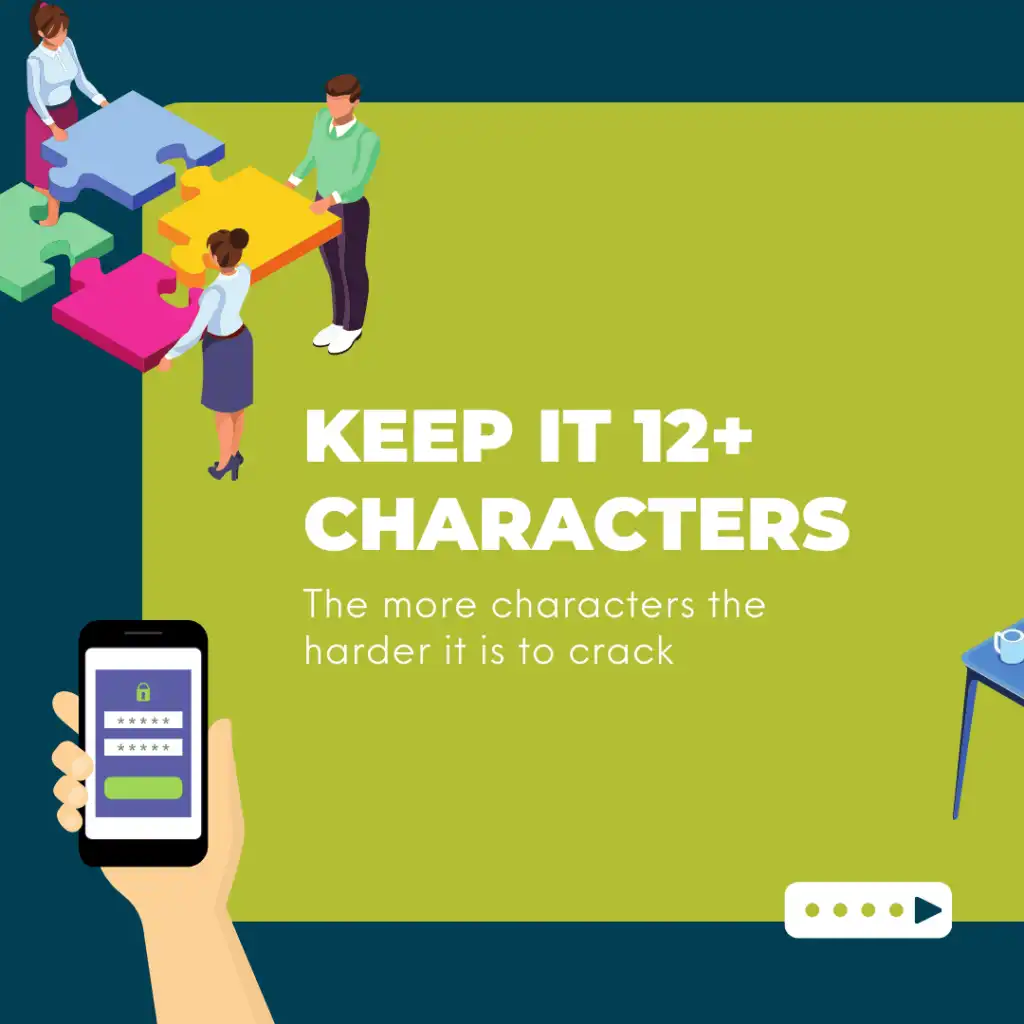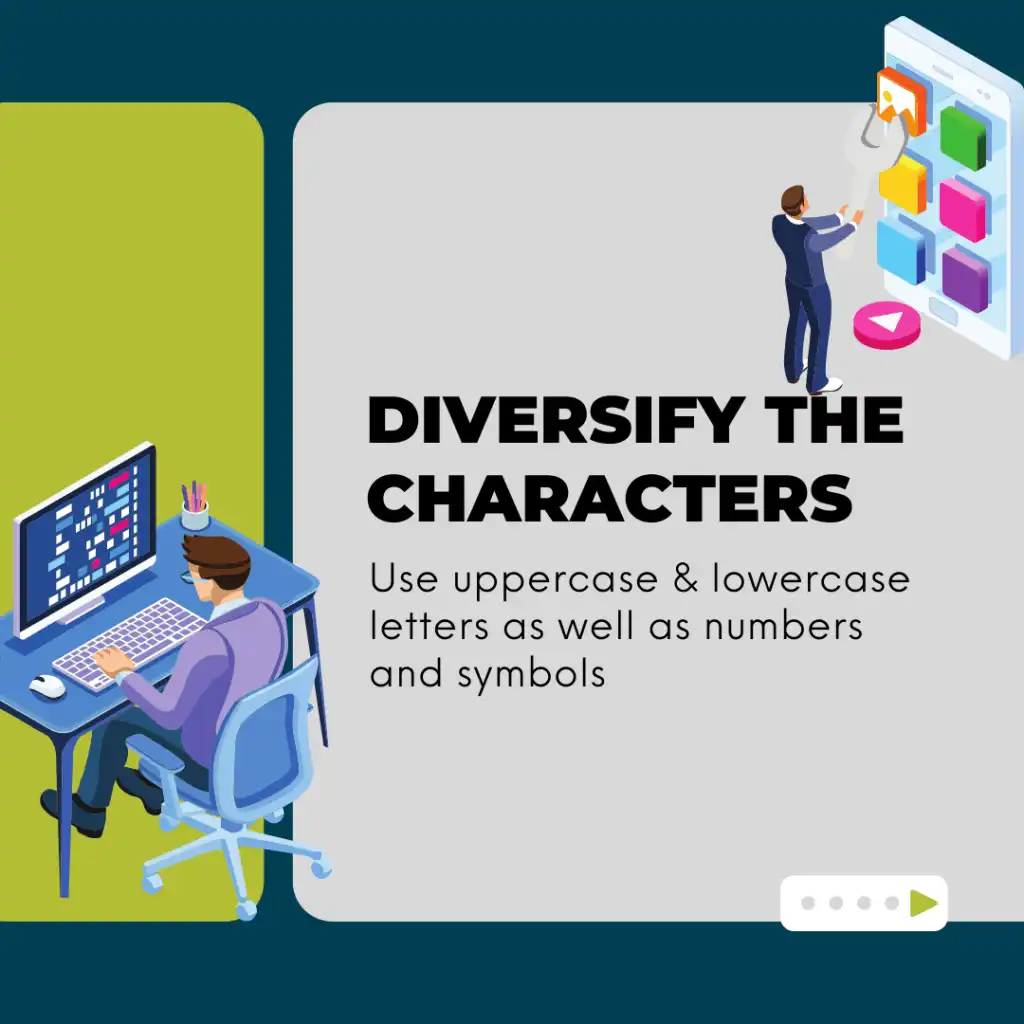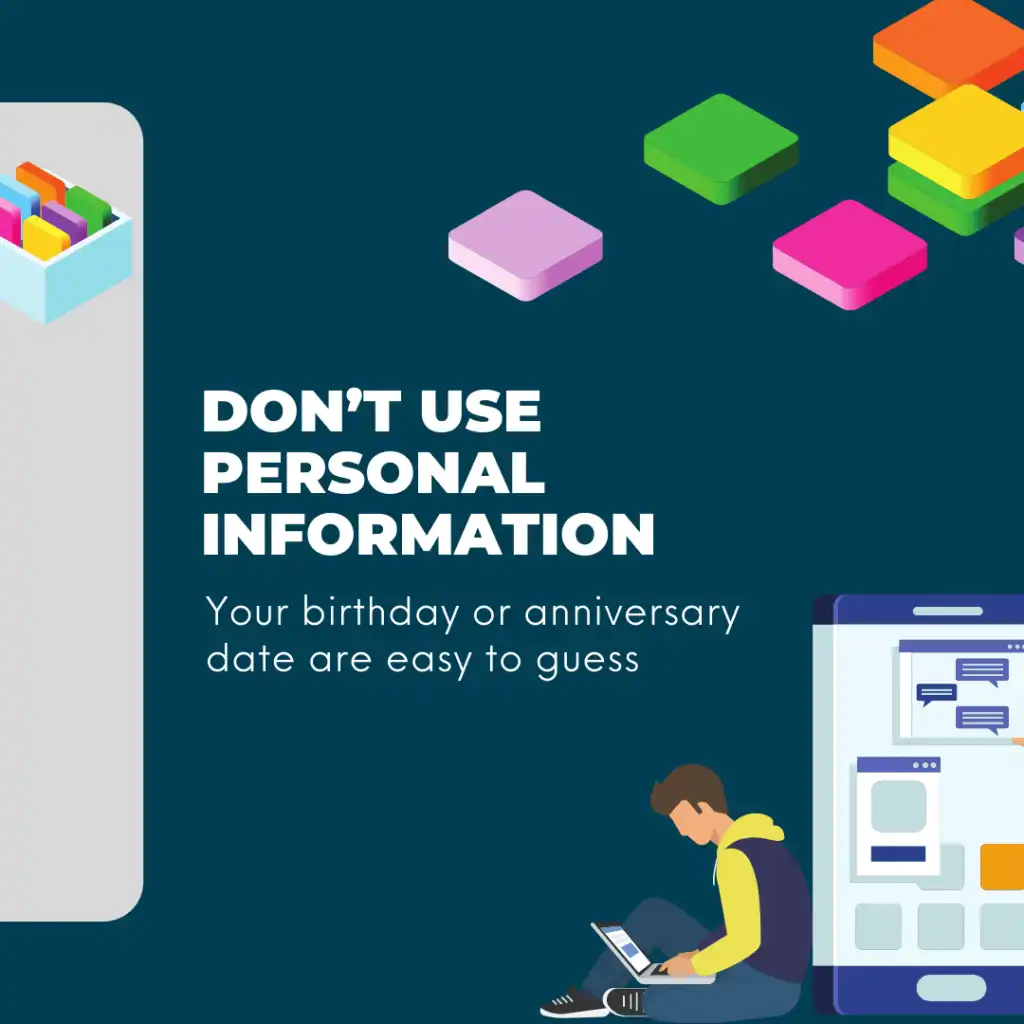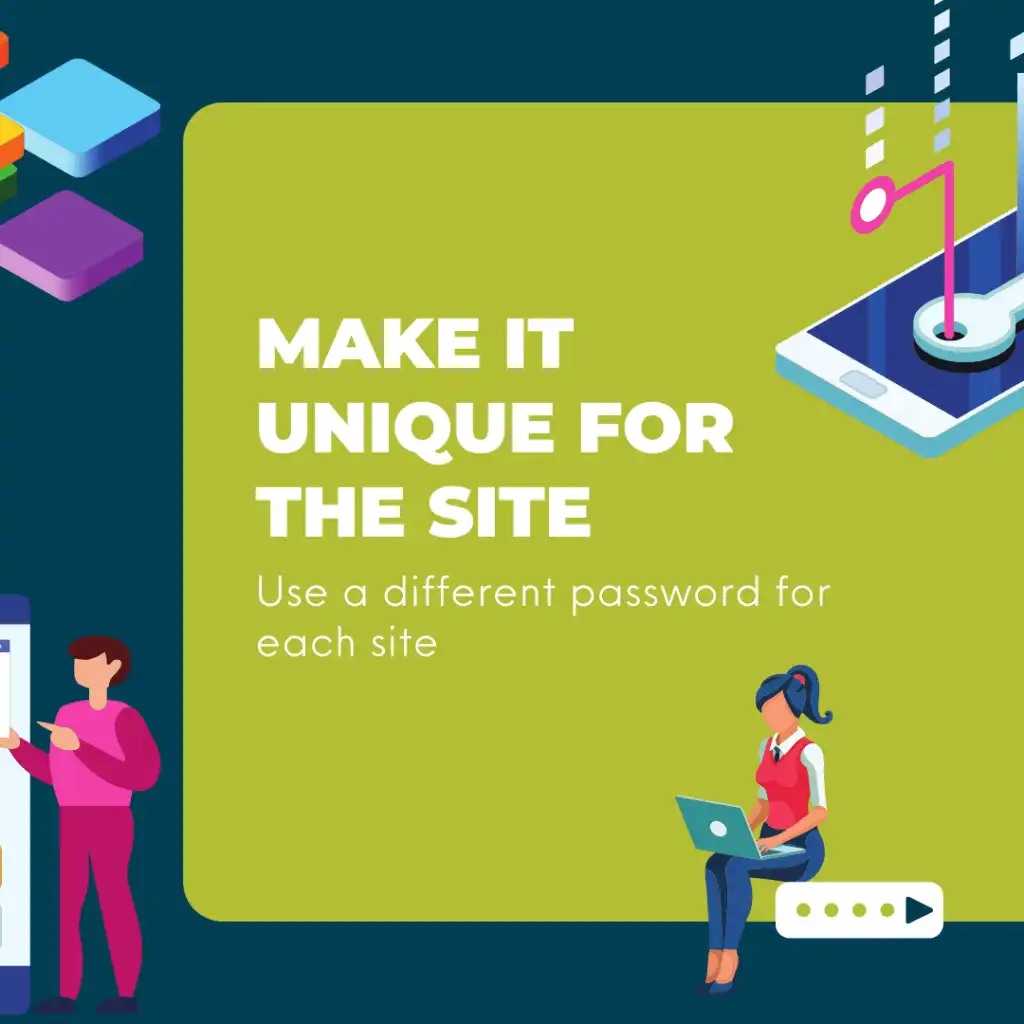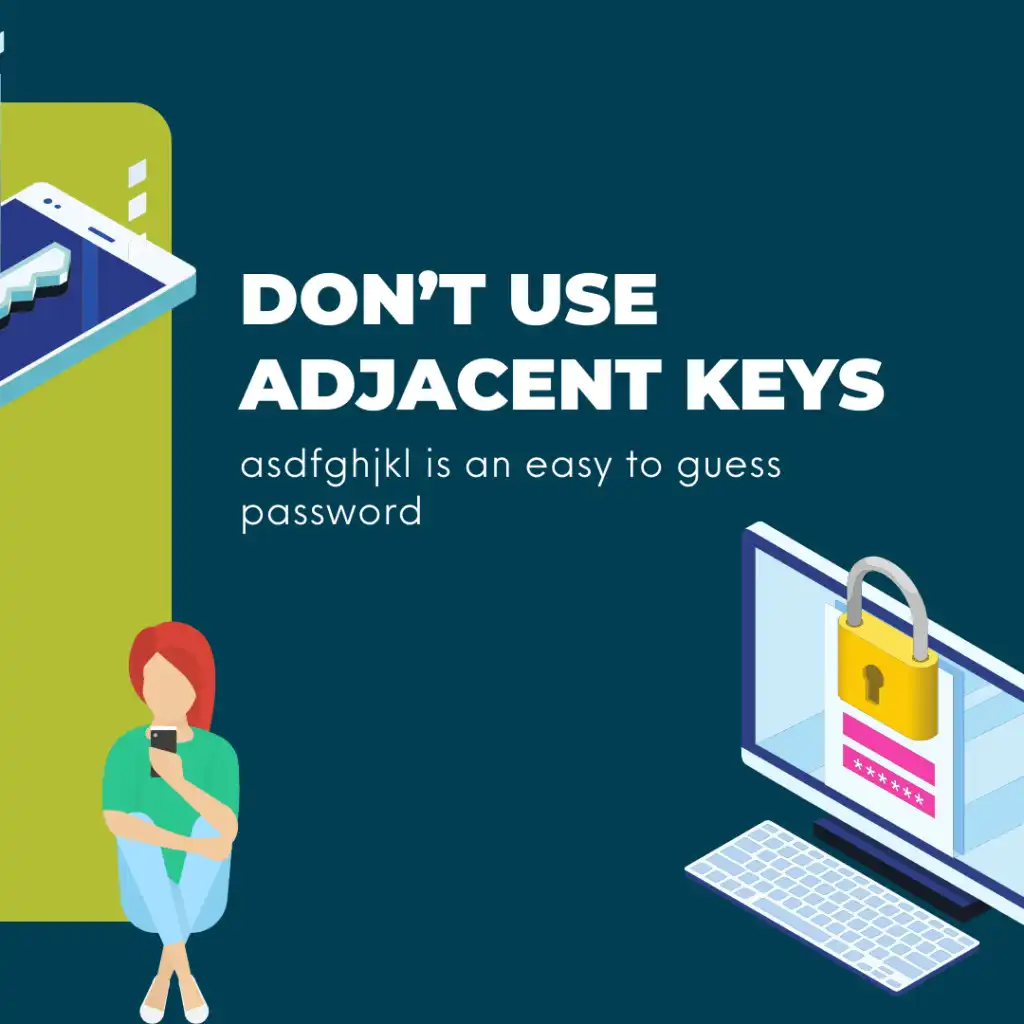 Businesses sell products and services and collect payments for the same. We recommend using SwipeSimple. It allows an employee to accept a customer's payment. But there are controls in place so that not everyone has access to the full account. We believe this adds another layer of security to your business.
Protecting your business
Cybersecurity for businesses is vital. It's just as important as a jewelry store's security system. It protects what's important to you. It prevents unwanted agents from invading your systems. If you own or manage a business, you are responsible for keeping customer data safe. You are liable for your company's confidential records. Having effective measures in place can help save you from a lot of problems.
Despite everything, there isa chance your business might fall prey to miscreants online. It is unfortunate as it affects so many people. The business owner, employees, and customers are all impacted. In case such a situation occurs, we advise you to report the crime.
Reporting a Cybercrime
If your business is a victim of cybercrime, contact the authorities. File a complaint with the Internet Crime Complaint Center (IC3). They handle claims regarding internet-based agents. The Federal Trade Commission (FTC) helps you report and fight fraud and online scams.
If you suspect fraudulent activity with international e-commerce transactions, contact the EConsumer.gov. There are several kinds of e-commerce frauds that you need to look out for. They include account takeover, card testing, refund fraud, and others.
The Department of Justice (DOJ) accepts reports on intellectual property crimes. Theft of intellectual property using the internet is a serious cybercrime. This involves stealing copyrights, patents, trade secrets, trademarks etc. using the internet.
Acumen Connections is a locally owned and operated payment processor in Wichita, Kansas. Our organization seeks to help small businesses meet their goals with real solutions designed by real hardworking people. To help businesses and individuals achieve personal and professional successes, we're providing new content weekly. Stay up on our posts by visiting the Acumen Connections Facebook, Instagram or Twitter pages, and visit the blog for a full catalog of resources fit for hardworking people.
Anna Reeve, MBA