Online reputation management strategies made simple
Businesses exist to fulfill a need. They have a purpose, and they create value. Improving online reputation will bring in short-term benefits like more sales. It will also generate long-term gains like business growth.
Most businesses take pride in what they offer. They invest time, capital, strategy, and labor into their organization. As a business, you want customers to love your products and services. Repeat customers and increase in sales leads to business growth. You want your customers to recommend your business to their friends and family. You want them to recommend your business to anyone that listens.
Reputation management used to be for celebrities and large businesses. That is not the case today. People review local coffee shops, bookstores, salons, dentists, and more. Few things are private in this age of digital platforms and social media. This is where the many digital platforms step in to help improve online reputation.
Customers are likely to share their experiences on online platforms. It could be either positive or negative. Once they take it to the internet, their views are open for the world to see. When a business goes digital, it encompasses benefits and a few side effects. The limitless reach of the internet can be a double-edged sword and raise the stakes here. Customer reviews contribute to your online reputation. 97% of all customers use internet research to choose products and services. This makes it important that online talk about your business is positive.
Don't you want to control the narrative?
93% of consumers buy a product only after reading online reviews! This is a relatively new type of consumer behavior as more information becomes available to consumers through the internet. The "smarter" consumers are doing more research before a purchase. Customer validation from other buyers has been a huge leap for that, and the Amazon marketplace and platforms like Google My Business and Yelp have assisted in propelling that consumer behavior to being so popular today. Having 4-star and 5-star reviews ensures a good impression on prospective buyers. Having many negative reviews could dissuade them from making a purchase. In fact, 94% of consumers claim to avoid certain businesses due to bad reviews. Having positive reviews strengthens your brand image. It contributes to social proof.
Your online reputation extends beyond customer reviews. Some customers go on social media to praise or condemn a business. Believe it or not, incidents like this can have a major impact on your sales. The ability to improve online reputation is a valuable skill for any business.
How to improve company image and reputation
Improving online reputation helps create a positive image. It takes consistency and some groundwork. Looking for an online reputation management strategy? We have a few tips for you:
Monitor your online presence
This is the first step towards the goal. Start by looking up your business on Google. You will see customer reviews under the business listing. Read through them and see where the overall reputation of your business stands. In case you haven't claimed their google business, you need to go ahead and do that. This is critical and should be part of your digital marketing strategy.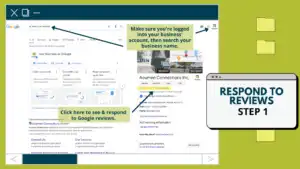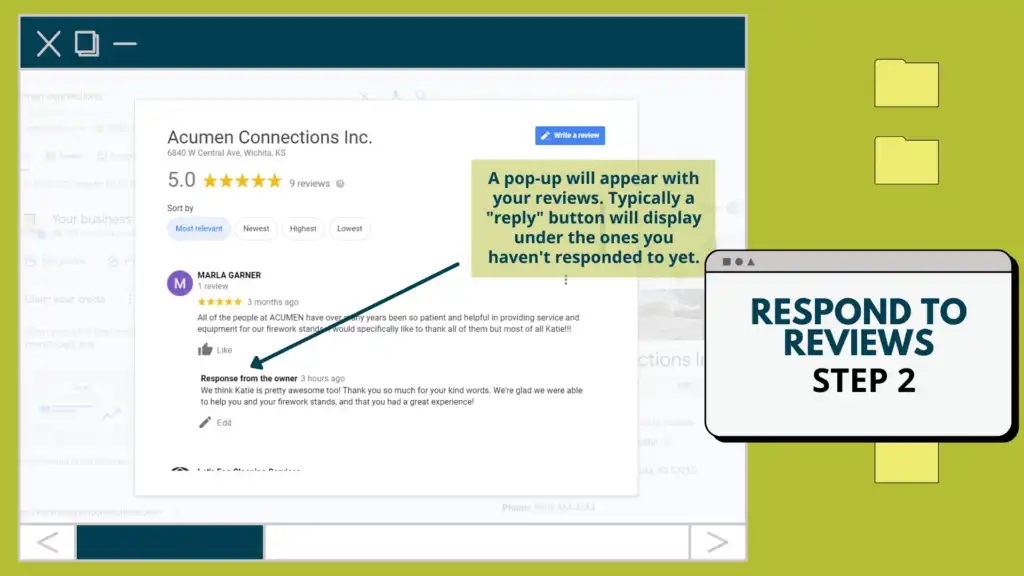 The next step would be to check the popular social media handles. Your customers are likely to share their experiences on your business page. They might tag your business in their posts. Keep any eye on forums, blogs, and other discussion boards. This will help assess what the consensus is. A brand tracking tool like Mention is great for monitoring the web. This will enable you to see the online perception of your business.
How to ask for reviews
We recommend asking your customers for their honest feedback and reviews. You can ask for reviews in person, over email, or via text message. Plenty of good reviews will give your business a solid standing. It will lead to reputation improvement. In addition, it will convey a positive brand image. We have a few templates to guide you on how to ask for reviews.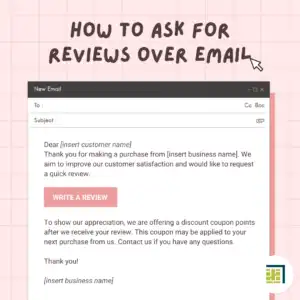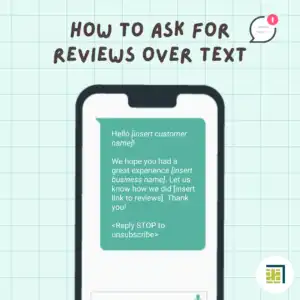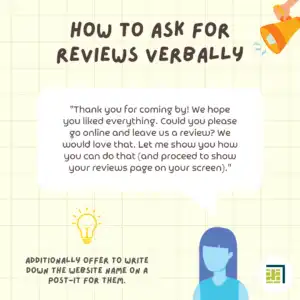 Respond to queries and reviews
We all know that communication is a two-way street. If your customers post their questions online, try to give them answers. Prompt responses will show a prospect that you care. Remember to thank customers for their online reviews.
There might be times when you receive a poor rating on Google or Yelp. Respond in a professional manner and apologize for the situation. Encourage dissatisfied customers to contact your business. Provide a phone number or email address in your responses. Offer to make it up to them by issuing a discount for their next purchase. Mistakes can happen as we're all human. The mature thing to do is to try to mitigate the situation.
Below we have a few examples of how to respond to negative reviews.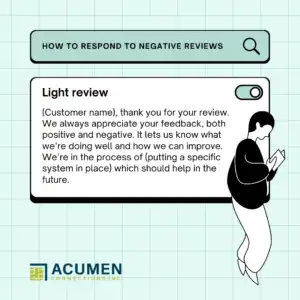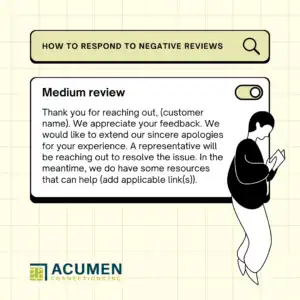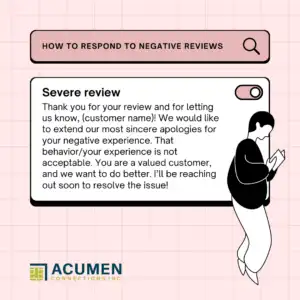 Engage with your audience
Make it a point to engage with your audience across your social media handles. This is where your customer will interact with your content. More engagement and higher visibility increase reach. You will be able to target a broader audience. Engaging with your customer base gives your business a personal feel. The goal here is to build a dialogue. This will foster a sense of community and trust. Creating friendly conversation is one of the best ways to improve online reputation.
Strive to build customer loyalty
Try to go above and beyond to offer a great customer experience. This will allow you to build relationships and gain loyalty. You want to make your customers happy. Happy customers make loyal customers!
All businesses love repeat customers! Customer acquisition is important but so is customer retention. Did you know that it costs between 5-7 times more to acquire a new customer than to simply retain an existing customer.
People go back to a business if they've had good experiences with them. Work towards improving your services. Pay close attention to what your customers like or dislike. Loyalty isn't earned in a day. It takes time. Every positive change brings you closer to achieving customer loyalty. A loyal customer base is one of the best forms of advertising.
Take accountability
Honesty and communication help build an online reputation. Try to be open and upfront with your customers regarding your policies. There might be things that don't align with customers' expectations. Take responsibility for your part in the misunderstanding. Try to be rational and focus on finding a solution. Ensure that the customer walks out feeling satisfied and content.
Improving online reputation takes time
We hope our list of steps proves to be beneficial for your business. It is competitive among businesses in the same industry. They want to find and reach new prospects and keep their existing client base. In short, they're all looking for new avenues to grow. Improving online reputation will contribute towards growth.
Knowing your client base is an excellent weapon in your arsenal. Predicting what your average customer wants could be key to the code. We suggest being active online and on your business's social media channels. Listen to what people are saying and respond in the best possible way. That's the best shot you have at controlling the narrative.
Acumen Connections is a locally owned and operated payment processor in Wichita, Kansas. Our organization seeks to help small businesses meet their goals with real solutions designed by real hardworking people. To help businesses and individuals achieve personal and professional successes, we're providing new content weekly. Stay up on our posts by visiting the Acumen Connections Facebook, Instagram or Twitter pages, and visit the blog for a full catalog of resources fit for hardworking people.
Anna Reeve, MBA