Renovations usually cost about $200 per square foot! Most growing businesses cannot afford that. We did our research and found some of the best updates and remodels that other auto parts stores and auto shops have done. We have identified why they made those changes. We have compiled a list of small similar changes that you can make to your own shop. These renovations may be small, but they can have a big impact on shoppers.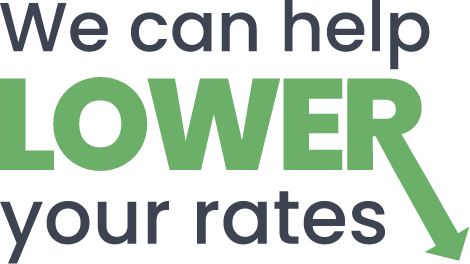 Revitalize your profit margin
See lower rates and greater gains. Enroll in our merchant discounting program today.
Revitalize your profit margin
See lower rates and greater gains. Enroll in our merchant discounting program today.
Importance of Updating Your Building
Your first impression is your storefront. If customers do not think it looks safe, they will not pick your business. You want your building to have a professional but affordable look. If customers feel like they can trust your building, they are more likely to trust your service. Consider fixing cracks in the parking lot or power washing your building.
Consider the décor you use in the store. If your business primarily focuses on everyday cars, it might not make sense to decorate the inside of the store with a 1950's vibe. You may love your motorcycle; but if your store does not work on motorcycles, you might want to forgo the checkered tiling and Harley Davidson décor. Think about your customer too. Your mechanic team might favor harsh red lights and a chrome counter at the front desk. This style may not be perceived the same way for female shoppers.
How to Redesign an Auto Repair Shop
Focus on your seating room. Many of your customers will have to wait here for about an hour. Make it a pleasant experience. If your seating room is outdated, your customers might worry about how up to date your garage is. You could provide the best work on their car, but the design of the room they are sitting in can affect their perception. Consider adding a coffee bar. You do not have to purchase the biggest or most advance coffee machine. You could just purchase a Keurig for about $80. These machines require low upkeep and ensure that coffee is not wasted. Some auto shop seating rooms also have a TV. If you decide to add a TV, pick a news channel, set the volume low, and add closed captioning.
Do your customers ever walk into the garage to see their vehicle or talk to a mechanic? You might want to consider having plenty of storage space. It is unrealistic to have a super tidy garage. However, customers may be worried if they see tools, personal items, and food strewn all over the place. Alternatively, you could ditch the shop entirely. Some car shops, like Wrench, are working outside of the shop. Their operations are entirely online. Mechanics go out to the customer's home or office to work on their car there.
How to Remodel a Car Parts Store
Check out some of these cool designs! Consider the products you offer and the customers you have before settling on an interior design style. If you offer specialty parts, you might consider decorating the store with images of the brands you carry.
Having signs that are clear and easy to read can help the customer experience. Expert customers will be able to find their products immediately. Customers that are not experts will be able to find their products faster. Signs that hang from the ceiling are a great way to provide information without making it feel overwhelming.
Want more ideas for boosting your store? Check out our blog on retail store remodeling.
If you need a small business loan to help cover the costs of an entire redesign or update, Acumen Connections can help! We offer merchant cash advances, lines of credit, payroll advances, commercial real estate financing, and inventory factoring.
If you want to know more information about our business loans you can call us at 800-864-4644. If you prefer email, you can also email us at support@acumenconnections.com.
Renee McBride