A brief narrative of the various Acumen Connections card readers and POS systems that help you run your business
Acumen Connections was acquired with the intention to better payment processing. For the last few years, we have been improving the process. That includes making it easier for stores to accept credit. We want to empower our customers in the way that they conduct business.
In the world of payment processing, Acumen stands firm on offering customers the freedom and convenience they seek. If you own or manage a business, you have enough to take care of. Sales, customer service, payroll, hiring and retention, and so much more. Processing payments and accepting credit cards doesn't need to be another chore on your list. We take care of it so that you can focus on other areas of your business. Making our customers happy is what we aim to do. We cater to businesses in a wide variety of industries. Our products have been phenomenal in helping businesses create a convenient shopping experience for their customers. Learn more about our services:
We would like to provide a short overview of a few products and services we offer. These solutions allow you to you accept credit and debit cards. Knowing how each item works is the first step towards understanding how they help businesses. Regardless of business size or model, we have products to assist you.
Let's check out a few of our products and services to help you accept credit and debit cards:
Countertop card readers: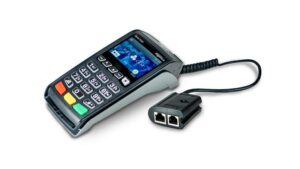 These are traditional card readers that are set up at the checkout counter. They are for in-person transactions, and they accept credit or debit cards. Countertop card readers find their use in a myriad of stores. They remove the need to carry cash or checks. Businesses collect payment using them as customers swipe their cards on them.
Salons, auto stores, boutiques, bakeries, doctor and
dentist offices
,
etc. – all have the need for counter-top card readers to collect payments without hassle.
Learn more.
Mobile card readers: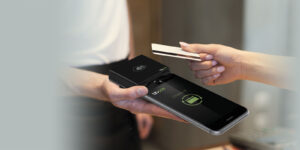 Mobile card readers are made to accept credit or debit card swipes or chips. However, these devices are different from coutertop devices that stay in one place. Mobile card readers can be transported from place to place. Have you ever shopped at a crowded store during holiday season? There are so many aisles to scourge, find perfect gifts, pick out decorations etc. Once you have all you need, you wheel your cart to the checkout counter. And you find yourself at the end of a long line of customers. The cashiers scramble to open another terminal to ease the traffic. But there is a good chance you'll be standing in line for the next hour. Now, is all of this making your shopping experience pleasant? On the contrary, it is causing you discomfort and testing your patience. Your customers feel the same way when they're at your store and waiting for checkout. This is where mobile card readers step in. Your staff can carry them around the store and customers can pay from anywhere. They don't even have to stand in line! This ensures that your checkout aisle isn't crowded. Another feature is that you can carry them away from the store. If you make deliveries or offer services off-site, a mobile card reader helps. A mobile card reader allows you to accept credit or debit card payments anywhere. Acumen Connections provides mobile readers that connect to WiFi or mobile data.
Learn more.  
POS systems: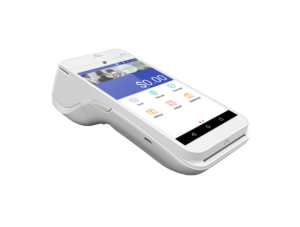 A Point of Sale (POS) System is the combination of hardware and software that enables a business to make a sale. This could be an in-person sale or over the phone. In the past, a POS system was a cash register. Today, those products have transformed to digital products that are cable of accepting more than just cash or check. Paper or electronic receipts generate at the end of a transaction. A POS system does more than just process payments when a customer taps or swipes their credit card in a card reader. POS systems can calculate the price of items and taxes, as well as update inventory count. The POS systems Acumen Connections offers do all of that and more. It can be used to accept manual entry of card numbers for orders taken over the phone or email. This could be extremely useful when you're placing an order at a restaurant or your local grocery store.
Online payment gateway:

Over
255 million American consumers
are online shoppers. This means that you have to offer your customers the option to shop online, or you might lose them to your competitors. Sounds fear-based, but it's true. Setting up an ecommerce site is the way to go. This allows your customers to shop whenever they want without having to make a trip to your store. You're more likely to convert leads into sales by having an online store. A secure payment getaway is a must when you take your business online. Acumen Connection payment gateways offer invoicing, online checkout, virtual payment terminals, scheduling recurring payments etc. If you have an online presence,
our payment gateway can integrate
with Shopify, QuickBooks, WooCommerce etc. You can keep you preferred software and enjoy Acumen Connection's rates when you switch to our payment gateway. Current Acumen Connection customers can add a gateway option to keep the revenue rolling in.
Learn more. 
Make the checkout process simple
Retail stores want customers to come in, shop, and leave the store after paying. It is as simple as that. They don't want people to wait longer than necessary at checkout. Nobody likes to waste their time because the payment processor isn't doing its job. Similarly, online stores want traffic and leads that convert. If you own an online store, you need an encrypted gateway option for secure online payments. Your customers should be able to shop without the risking data breach and cybersecurity. As a business, you exist to fulfill a need. The customer pays for your product or service that fulfills this need. This shouldn't be complicated at all. A stellar
payment processing
system keeps things simple. And it facilitates smooth transactions. Customer experience is an essential part of running a business. Gaining customers takes strong marketing efforts. But retaining them in an extremely competitive economy is a whole different ball game. It takes very little for a customer to switch to a competitor if your business is lacking in something. That's why you need to build and foster relationships with your customer base. Loyalty isn't earned in a day. It takes time and work. You need to make your customers feel good about shopping from you. Convenient checkout and smooth transactions contribute to overall customer experience. Acumen Connections provides you with the payment products and solutions to better serve your customers. That is what we do. We help businesses like yours process payments easily. Let's just say, we're in the business of enhancing how you do business.
Acumen Connections
is a locally owned and operated payment processor in Wichita, Kansas. Our organization seeks to help small businesses meet their goals with real solutions designed by real hardworking people. To help businesses and individuals achieve personal and professional successes, we're providing new content weekly. Stay up on our posts by visiting the
Acumen Connections Facebook
,
Instagram
or
Twitter
pages, and
visit the blog for a full catalog of resources
fit for hardworking people.