Let's come together and support local businesses
Nestled in the heart of the city we love so much, is this gem of a restaurant. Steeped in tradition, the Old Mill Tasty Shop has been around longer than most of us. It's a sweet story that takes the message of 'support local businesses' to a new level. Continue reading to watch history come alive…
What makes a restaurant different from the thousands of others in the area? Is it just the menu? Or is it the service? Perhaps it's both of those factors and more. Something most of us do subconsciously is associate food with emotion. It's not just our taste buds that tell us if something is delicious. It is the aroma and ambiance, and how it triggers our senses.
For many people, some restaurants hold a special place in their hearts. Perhaps it was where they went on weekends with their families as kids. Or indulged in calories with their buddies after a big game. Maybe it was that one time they had a scrumptious meal there after a hard day at work, and the food sort of hit differently. Whatever be the reason, customers keep coming back to restaurants they love. It grows into a tradition cherished with friends and family.
One such restaurant that ingrained itself in the hearts, souls, and cultural landscape of Wichita is the Old Mill Tasty Shop. Ask any local, and they will sing praises of the food there. But it goes beyond just food. It's deep-rooted in tradition. People feel at home there as the taste and flavors remind them of better times. There is comfort in familiarity. That is exactly what the menu does, retain age-old recipes and then add some new ones to keep things interesting.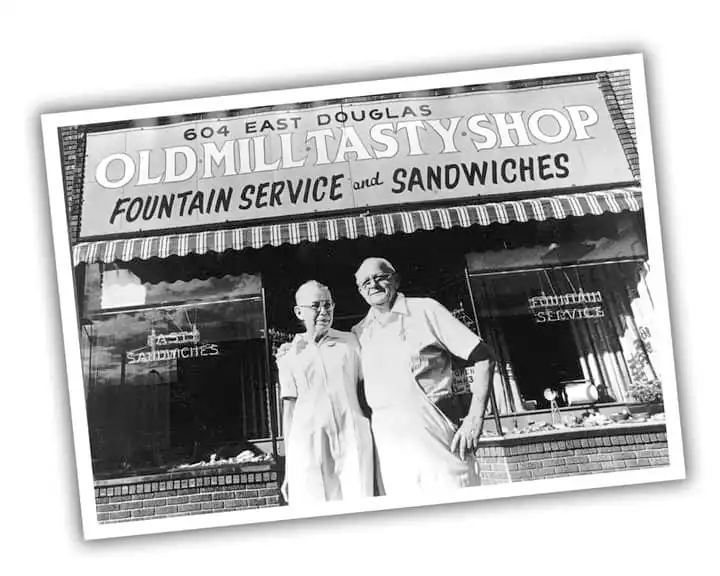 The start of Old Mill Tasty Shop
Every success has a story. And a business that's survived for this long, has one that's worth telling. It was in the year 1932 when Otto & Erna Woermke started the restaurant. The Woermkes were German immigrants chasing the American Dream. They had moved to Wichita with hope to set down roots. Having learned the art of making confections in New York, they went on to master it.
While in Wichita, the Woermkes spotted a local ice cream store, Silas Ice Cream and Candy, for sale. And they decided to buy it.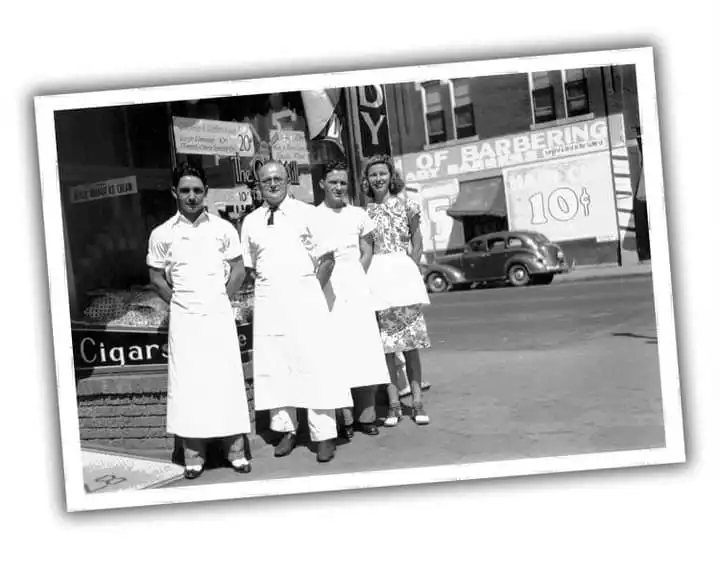 In the year 1940, they moved the business across the street to their current location. They owned and ran the restaurant for almost half a century. Sandwiches and chili were added to the menu. The restaurant became a hit with the local population and gathered many a loyal customer over the years. Otto's chili was a fan favorite among businessmen, firefighters, and police officers in the area.
Families flocked to the restaurant and loved it there. One such family were the Wrights. Mary Wright, a Wichita mom, was taken aback when she learned that the business had closed. This had happened following the passing of Otto Woermke in 1981.
There's value in supporting local businesses
Mary was aghast at the news. It was difficult for her to accept that the restaurant was gone. She had fond memories of having family dinners there. Mary believed that it would be a shame if the restaurant just disappeared. It had become important to her and her family. This led to her purchasing the place and reopening it in 1982.
Wow! Talk about 'supporting local businesses'!
Tradition is a prime facet of Old Mill Tasty Shop. They're nothing if not traditional. However, several new additions have enhanced their menu. Mary added some of her family recipes to it. They now offer a wide selection of items, including Mexican food. Mary's green chili and chicken salad are two of the most popular choices.
The Wright family took something great, and made it even better. Today, Mary's son, Don, works at the restaurant. He started working there after college and found his calling. He's never looked back. As Don puts it, "[Old Mill Tasty Shop] is part of our family. It's like home to us. We hope everybody loves it as much as we do."
Wichita loves local business
Nothing screams hometown pride than a business that's stood the test of time and has catered to the community for decades. Old Mill Tasty Shop is an example of that. As Don says, "We love our customers! It's what keeps us here."
And speaking of customers, Wichita residents, Ariel & Bryce Westphal, have been fans of the restaurant their entire lives. The young couple said, "Old Mill Tasty Shop is one of the most iconic restaurants in Wichita for a reason. It's received accolades from the likes of Duff Goldman and Alton Brown! We love to belly up to the bar and enjoy original fountain drinks and either their blue plate special or their famous chicken salad. It's truly a gem!"
Supporting local business is important, and Old Mill Tasty Shop is as local as it can get. "Shopping local is what keeps everything running," explains Don, "If you don't support local businesses, food or groceries and others, we lose the balance of American economy. Small business in America is super important… It's part of the American dream!" And we couldn't agree more. Small businesses form the backbone of this country's economy. As residents, it is essential that we shop local and support local businesses in any capacity.
Thankfully, there are a lot of ways to show support to your favorite local businesses.
Here's your chance to shop local
The menu at Old Mill Tasty Shop is a joy to behold. It features the original classics alongside new additions.
They still carry their old-fashion sodas. Interestingly, their soda fountain might just be the longest running original soda fountain in the state of Kansas!
Old Mill Tasty Shop is also known for their shakes. In fact, they made it to the USA Today's list as the best place to get a milkshake in all of Kansas. Now that's another thing to be proud of!
Interested in their daily blue-plate specials? They are as follows:
Monday – Chicken enchiladas
Tuesday – Monterrey
Wednesday – Lasagna
Thursday – Chicken Fried Chicken
Friday – Meatloaf
Saturday – Smothered Sancho
Old Mill Tasty Shop is a true testament to the indomitable human spirit and the American Dream. It was established by new immigrants during the Great Depression. The restaurant stayed in business for decades and was brought back to life by a local family after once being shut down. It has survived war, recession, and a global pandemic. It's still standing and continues to be a favorite to date.
If you're a local, you know that there are very few words that can capture the true essence of Old Mill Tasty Shop. But if you're new to the area, we highly recommend trying it out. The restaurant has been part of our palate for as long as we can remember. Some of our fondest memories involve the tastes and smells of this place. And we'd love to share it with you.
If you want to enjoy great food and support local businesses, make plans to stop by with friends, family, or solo. You won't be disappointed!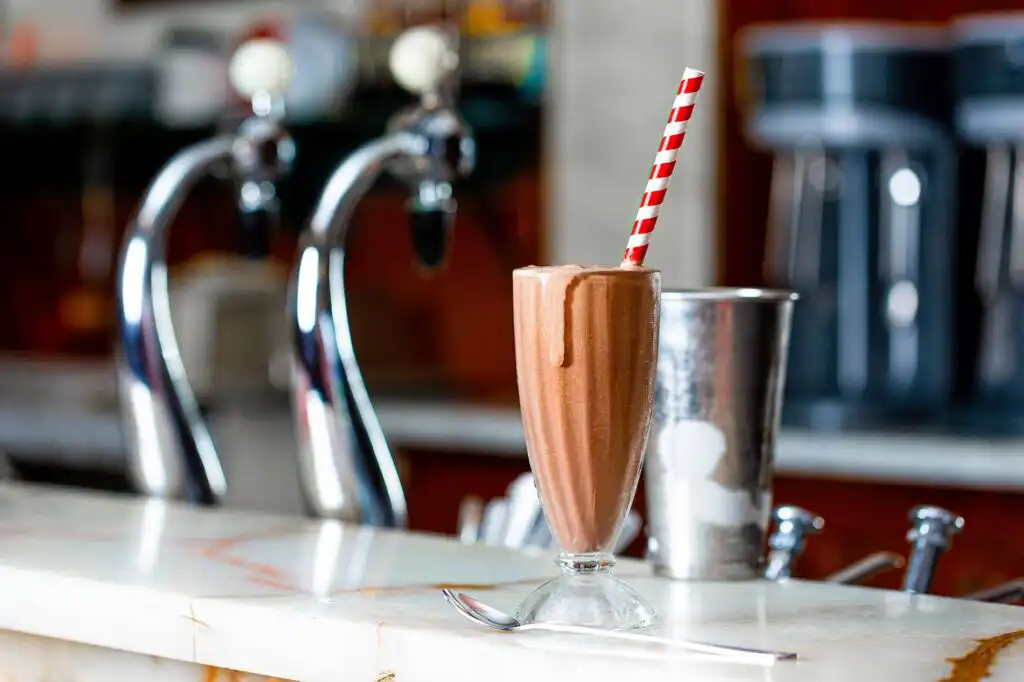 Payment processor Acumen Connections supports local business
At Acumen Connections, our team strives to help support local businesses where we can. That's why we've created the Buy Local Wichita website and Facebook group. We're creating a space where we can connect local businesses with Wichita shoppers.
Entrepreneurship is at the heart of Wichita. There's value in helping our friends, family, and neighbors. Local businesses provide jobs and opportunities. But they also provide unique experiences that become lasting family traditions.
Check out a few of our other local favorites:
Acumen Connections is a locally owned and operated payment processor in Wichita, Kansas. Our organization seeks to help small businesses meet their goals with real solutions designed by real hardworking people. To help businesses and individuals achieve personal and professional successes, we're providing new content weekly. Stay up on our posts by visiting the Acumen Connections Facebook, Instagram or Twitter pages, and visit the blog for a full catalog of resources fit for hardworking people.
Anna Reeve, MBA