15 things small businesses can say instead of "happy Memorial Day"
As a human, you may have an instinct to wish others a "happy Memorial Day." While the sentiment is often well-meaning, it might not be conveyed that way. Today, we'll be looking at the best ways to wish others well during the holiday weekend.
Most people seem to agree it's impolite, or insensitive, to wish someone a "happy Memorial Day." In this article, we'll address:
What Memorial Day is.
Why people have strong emotions on well-wishes.
A list of things you can say instead.
In addition, we have eight free appropriate and heartfelt designs your small business can use for commercial purposes.
You likely know Memorial Day falls towards the end of May. Precisely, it's the last Monday of each May. Most Americans know that. Yet, 57% of people don't know what the holiday represents. So, let's start by talking about what the holiday is.
Follow us on all your favorite platforms!
Follow us on all your favorite platforms!
The history of Memorial Day
Memorial Day is a national holiday honoring those who have died while in service in the US Armed Forces.
It's easy to confuse Memorial Day with Veteran's Day. In fact, 28% of people confuse the two. Veterans Day honors all military veterans who have served in the US Armed Forces. Memorial Day honors those that have died while serving their country.
The day was initially called "Decoration Day." It was observed on May 30th to recognize the soldiers lost during the Civil War. It was observed by small local communities in various cities. As time went on, Decoration Day grew to memorialize all those who have died while in war. The day became an official federal holiday in 1971. Individuals and families will spend the day visiting a military cemetery or war museum.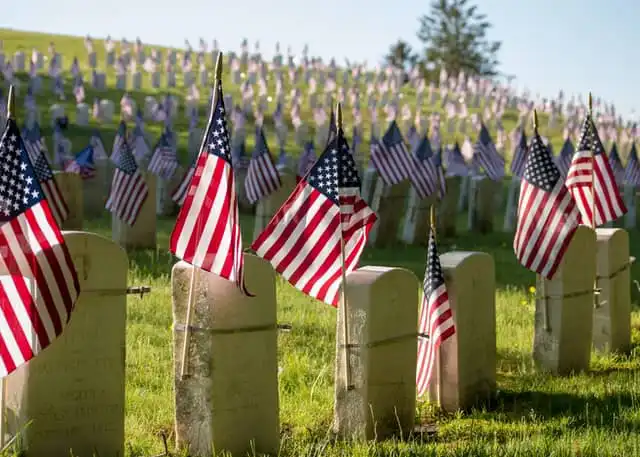 At some point, the day changed. The holiday switched from May 30th to the last Monday of May. Since that change, Memorial Day has become associated with the start of Summer. Between the onset of warm weather and a three-day weekend, many families use this time for a vacation. In 2021, 37 million Americans were expected to travel. Apartments and hotels often prepare to open their outdoor pools that weekend too. BBQ and family get-togethers are common. Many spend the weekend surrounded by family and friends.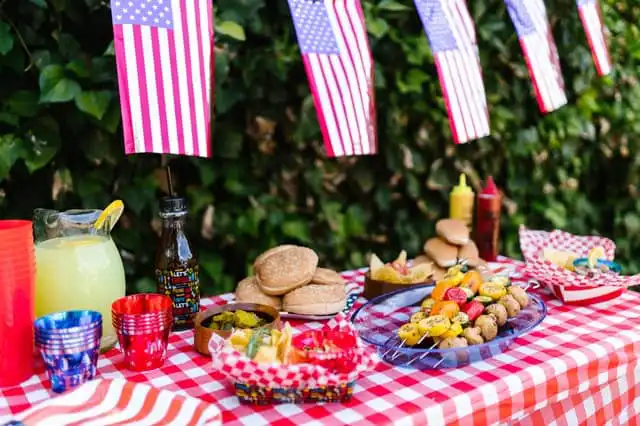 Between good weather and a long weekend, many businesses have Memorial Day weekend sales. These sales are common, and almost expected for some industries. It's likely to see sales on major appliances, furniture, summer fashion, beauty, pools, plant supplies, and grills.
Is it appropriate to say "happy Memorial Day"?
The intention of Memorial Day is to honor friends and family that died while serving their country. It's often a solemn day of remembrance. Although your intentions may be well-meaning, it may be insensitive to wish someone a happy day if they're grieving the loss of loved ones. This is especially true if you're saying it within your small business marketing.
Some people will agree that Memorial Day should be used to celebrate the lives of those lost, rather than grieve their death. They'd rather not honor their loved ones through grieving. That's completely understandable. It's a personal decision. Regardless, there are better ways to address the holiday that work across the board.
Thinking of thanking a veteran for their services on Memorial Day? Although it might be a kind gesture, just remember that the day isn't about honoring veterans. It's about honoring the friends they may have lost while serving.
Let us know your thoughts in the comments.
Rather than saying "happy Memorial Day," try out one of our suggested sayings. We think you'll find them far more meaningful.
What to say instead of "happy Memorial Day"
Knowing the best way to address Memorial Day is important. Whether you're asking a peer casually about their weekend plans, or formally promoting an upcoming sale to customers, it could be awful to say the wrong thing.
Here are fifteen meaningful things you can say this Memorial Day.
Honoring our nation's heroes on Memorial Day.
In remembrance of our heroes this Memorial Day.
Freedom does not come easy. The liberties we enjoy today came from heavy sacrifice.
Wishing you a beautiful Memorial Day weekend.
We wish you a meaningful and memorable Memorial Day.
Wishing you a blessed Memorial Day.
Freedom doesn't come overnight. Home of the free because of the brave.
We will remember our fallen service members with pride this Memorial Day.
Taking a moment this weekend to honor those lost while serving our nation.
Thinking of those no longer with us.
Pausing to remember Memorial Day's purpose.
Bless everyone who is mourning the loss of a loved one today.
Remembering all our heroes in uniform who made the ultimate sacrifice to defend our country.
Never forget the price paid to get the independence we have today.
To the loved ones we have lost, you're in our hearts and minds. Your service is not forgotten.
All of these are all great wishes for those observing Memorial Day. Find one or two that you like and stick with them.
These are appropriate to say to peers, customers, and even B2B commerce associates.
How to market your small business on Memorial Day
We've written a series of articles to set your business up for success with holiday sales. Check out our other articles:
Memorial Day is no different.
As mentioned earlier, sales are expected over Memorial Day weekend. Yet, marketing your business on a holiday that means so much to many can feel intimidating.
Below, we have eight ways you can market your business on Memorial Day respectfully. Plus, we have free templates that your business can use for commercial purposes. You can use these materials for Memorial Day social media posts, and more. You can download the image as is. Or, you can create a free Canva account and edit the templates by clipping the image and following the link.
Use social media to share well wishes to your customers. Here are two graphics to help you with that.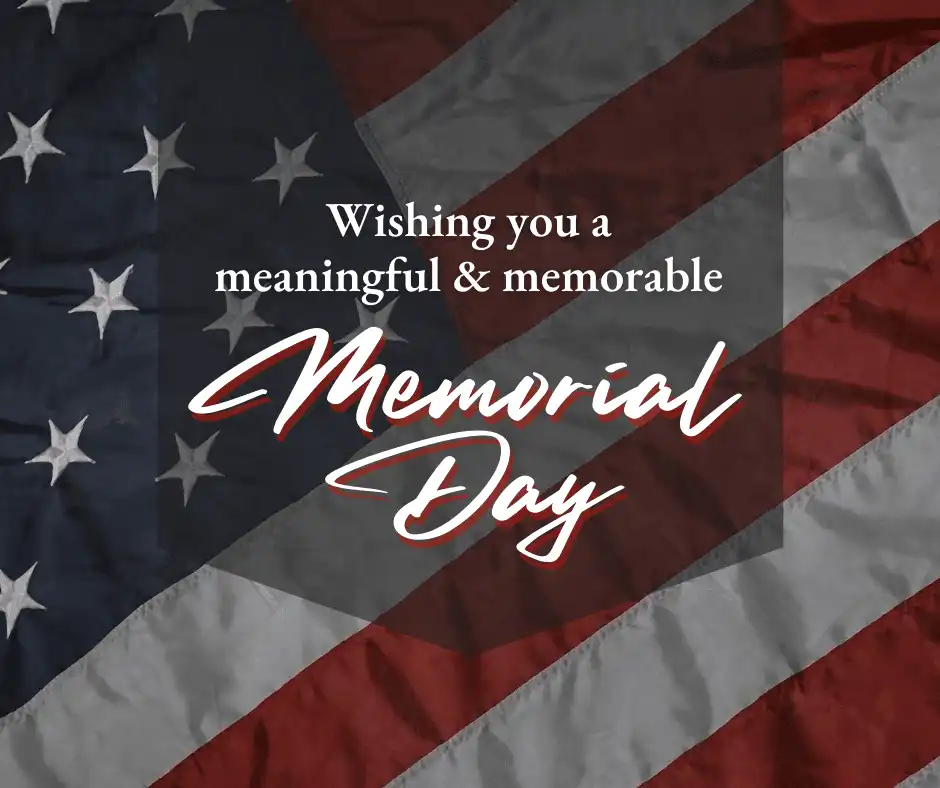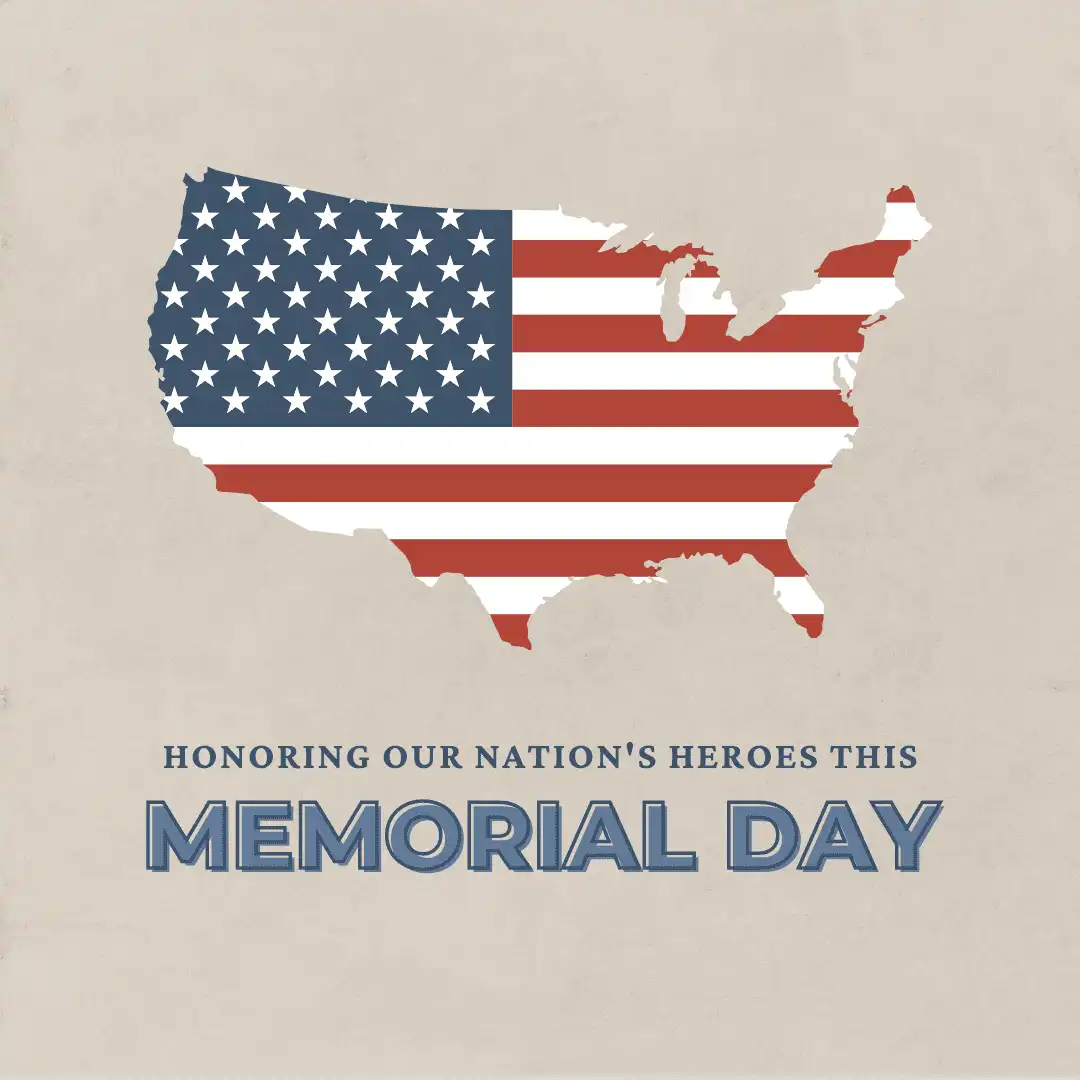 2. Do something special just for veterans, service members, and their families. Bonus tip: If you don't require proof of service, you can keep your sale open to all.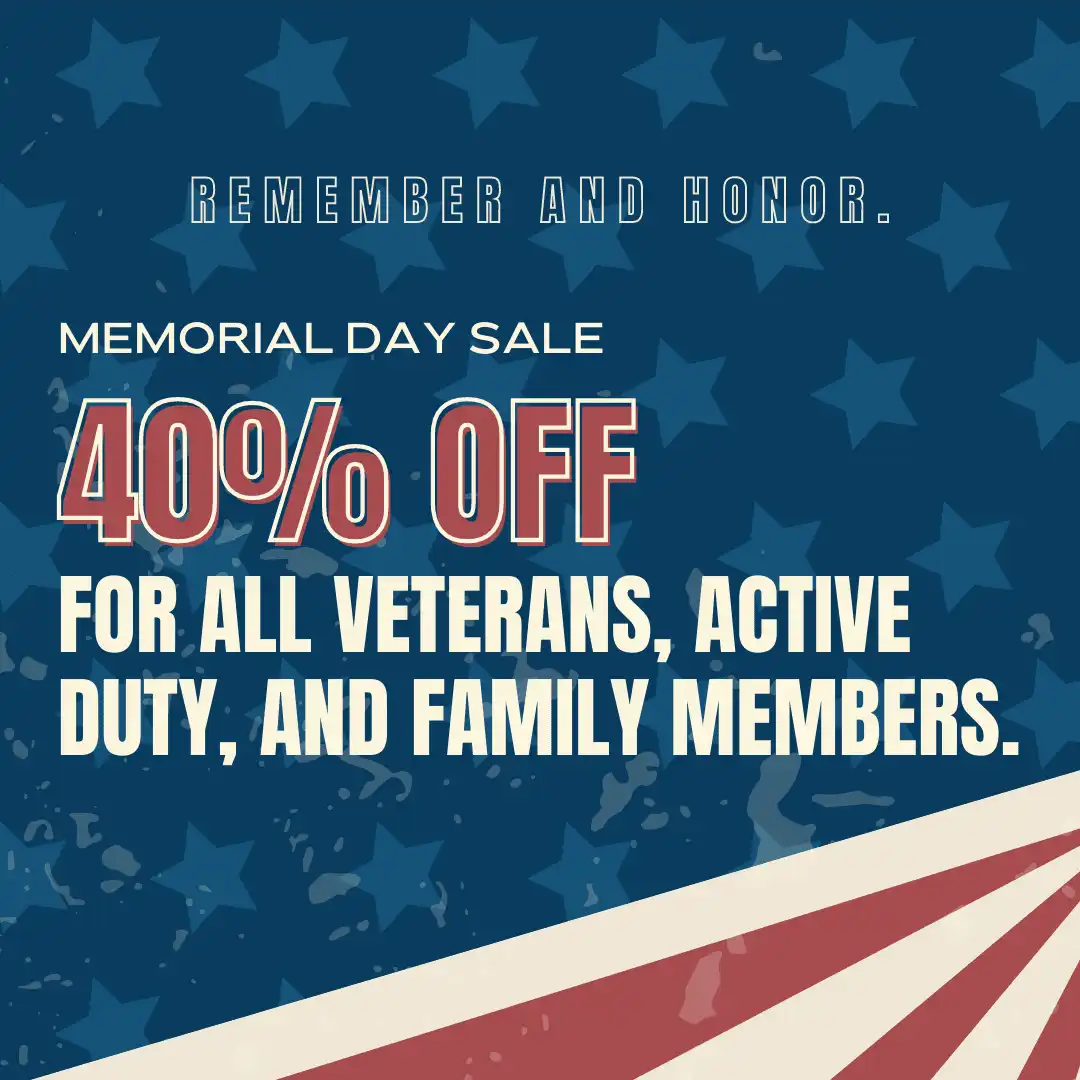 3. Give back to your community. It's one thing to have a sale that promotes your products. It's another thing to host a community event like a BBQ with games and family fun.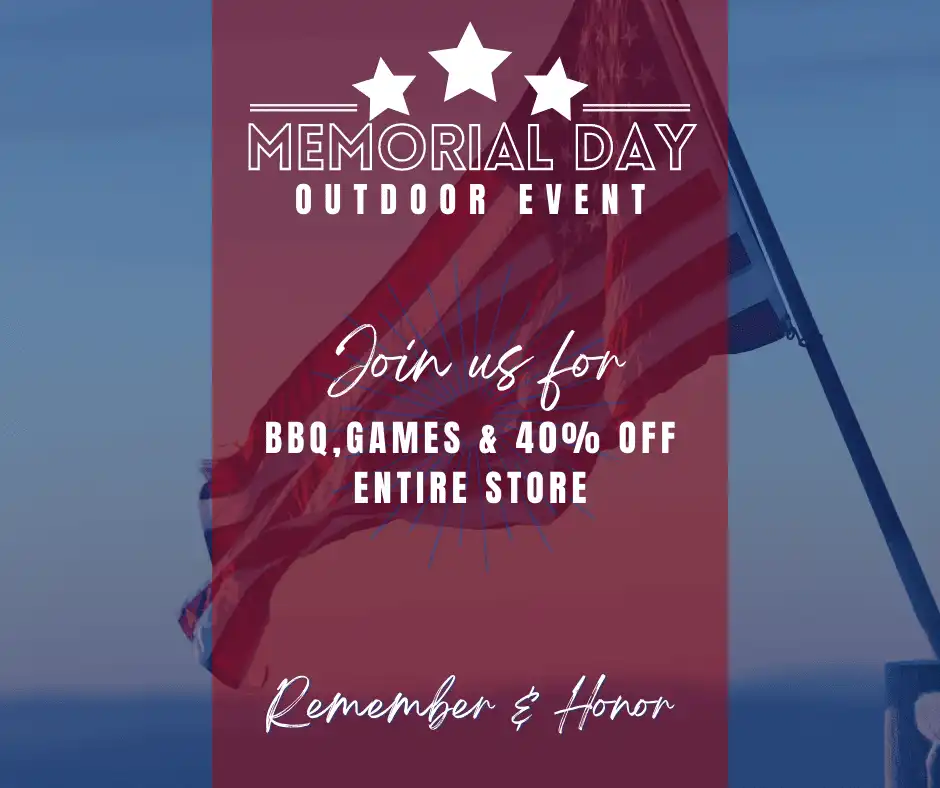 4. Along with social media, don't be afraid to send out an email as well. You can keep it sales-focused or friendly.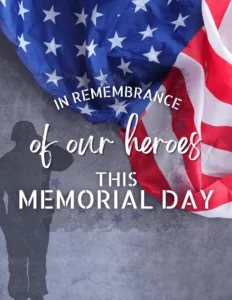 5. Keep your message, short sweet and to the point. Don't make your sale more than what it is.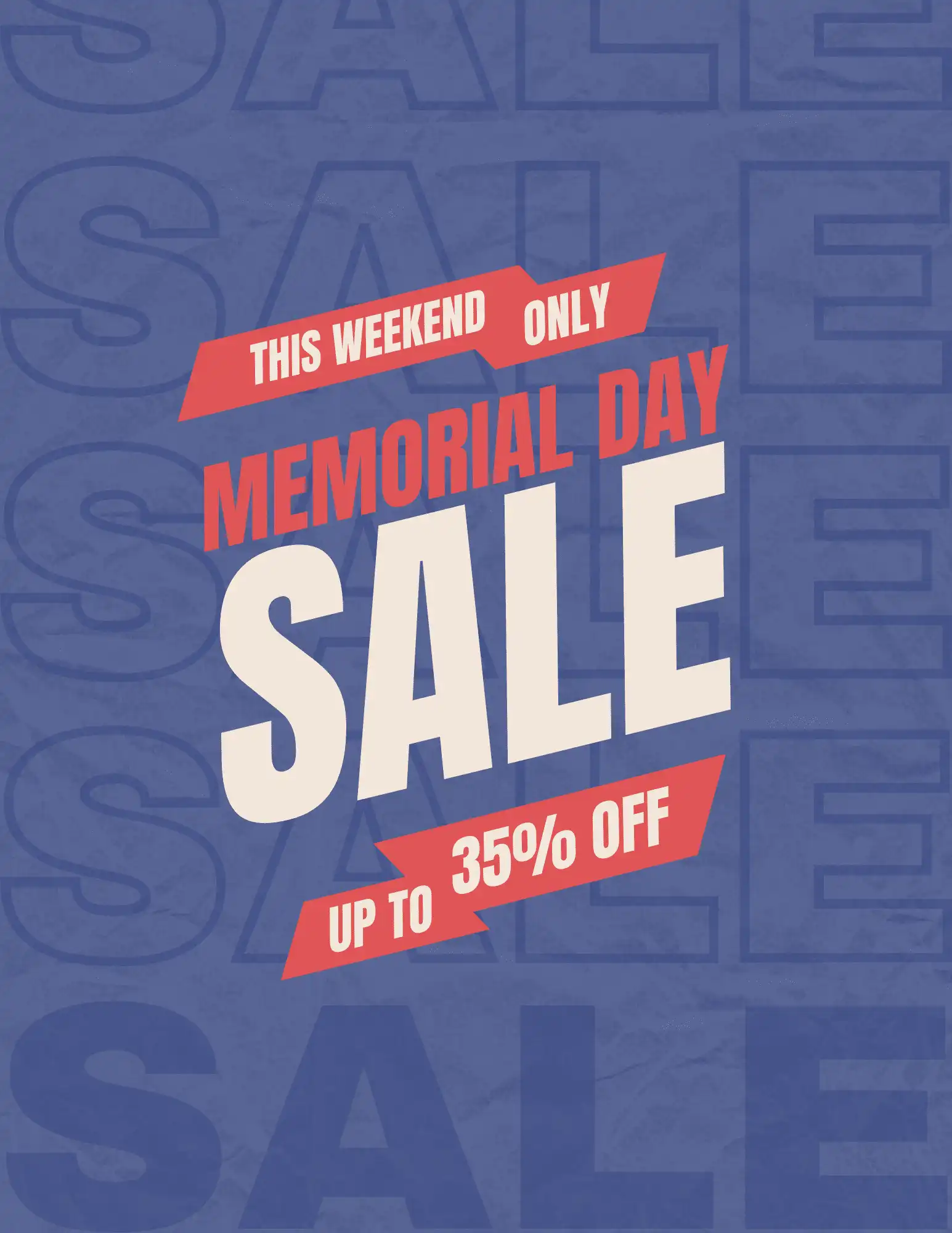 6. It's alright to take the focus of your sale off Memorial Day. Sometimes summer sales just happen to be scheduled on a holiday weekend.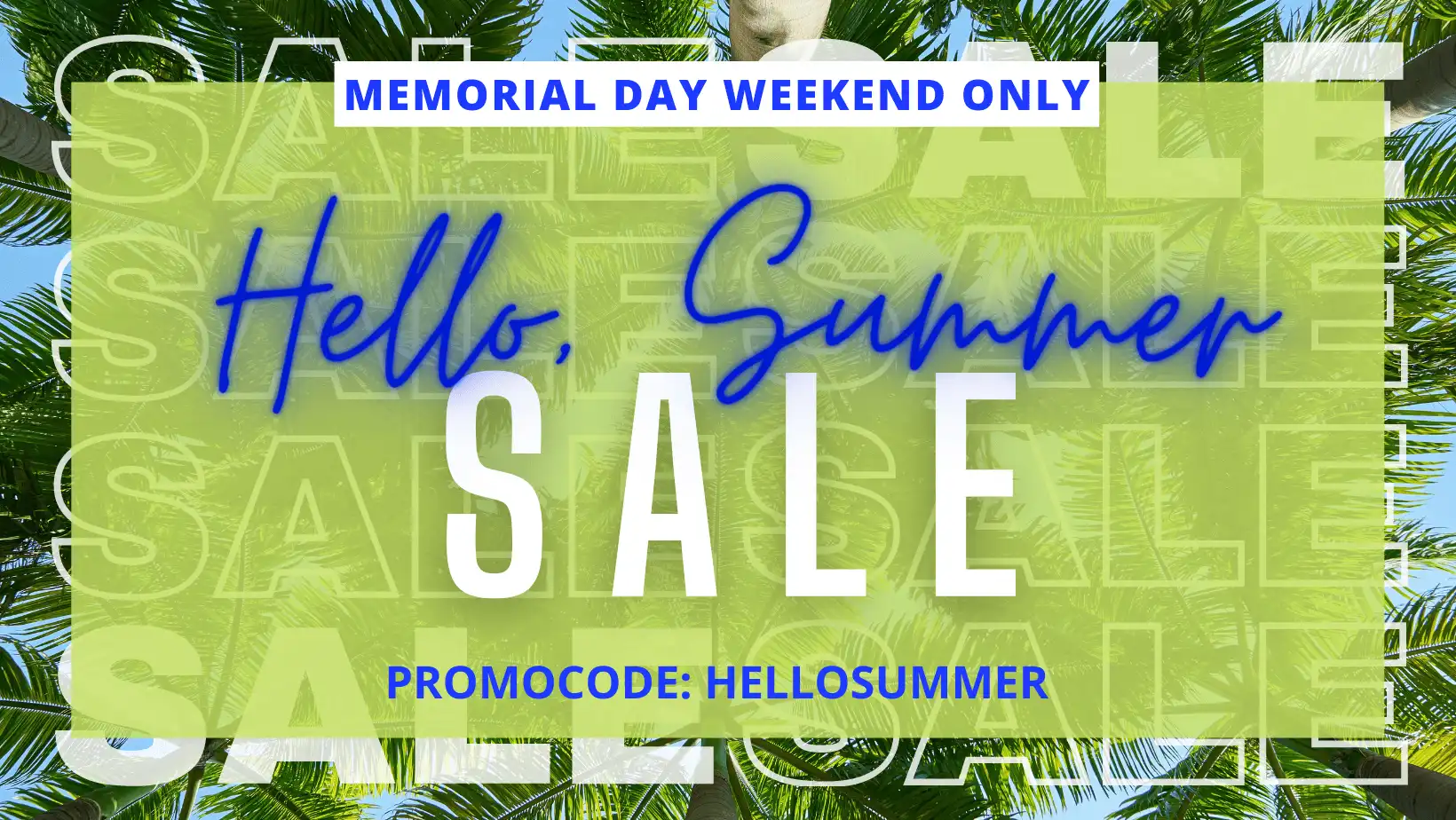 7.Do something that helps families of those who have died for our country. Some businesses choose to donate a portion of their Memorial Day sales. Now might be an opportunity to donate to charities that help family members of fallen soldiers.
8.Is it a flash sale? If you don't have a lot of time ahead to promote it, it's alright to put a banner on your website.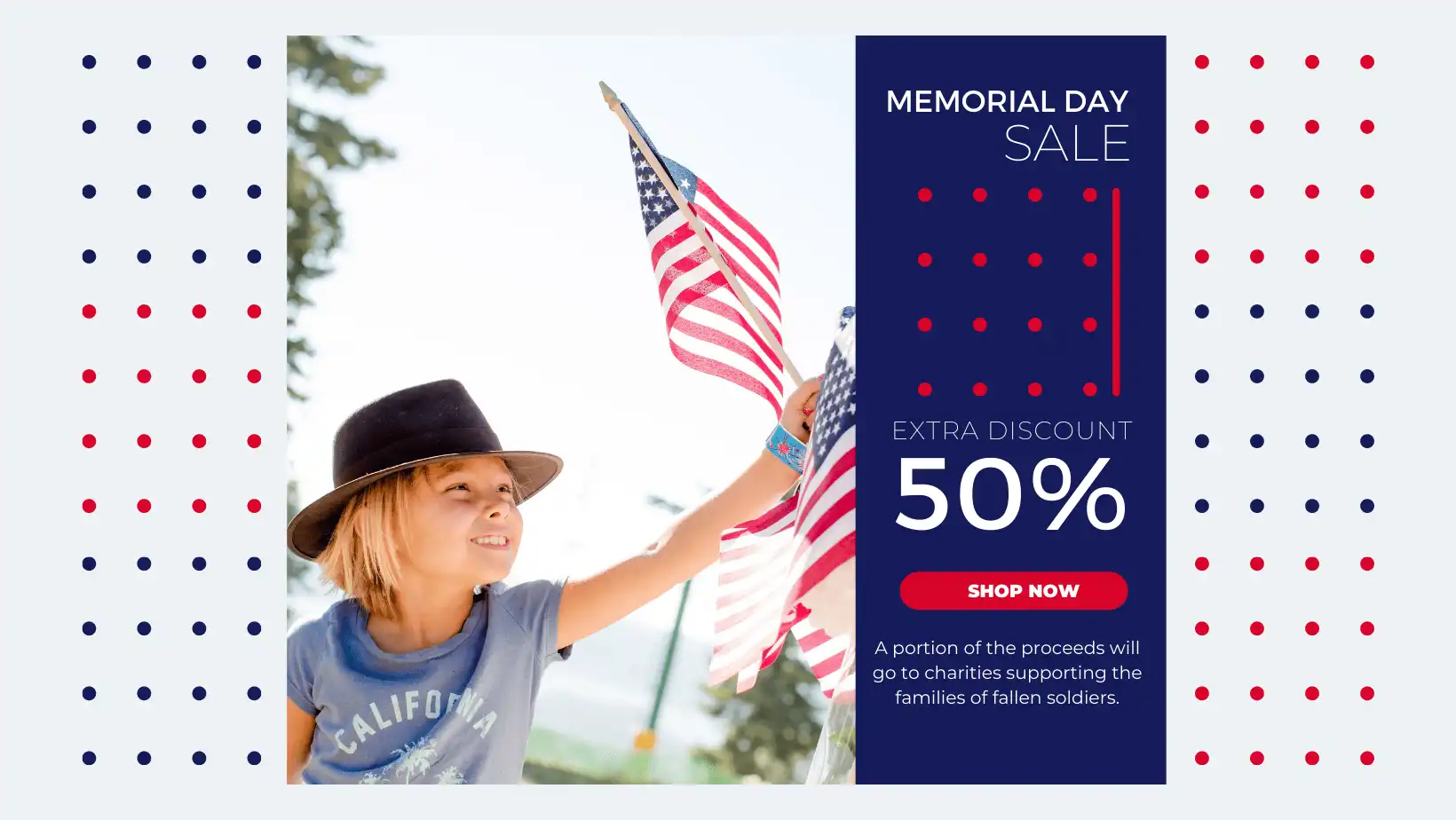 Acumen Connections is a locally owned and operated payment processor in Wichita, Kansas. Our organization seeks to help small businesses meet their goals with real solutions designed by real, hardworking people. To help businesses and individuals achieve personal and professional successes, we're providing new content weekly. Stay up on our posts by visiting the Acumen Connections Facebook, Instagram or Twitter pages, and visit the blog for a full catalog of resources fit for hardworking people. 
Renee McBride