Why expressing gratitude for your employees is extra important this year
The holiday season is a time of reflection. It's a time to express gratitude.
This time of year, we show our appreciation for our family and friends. But one oft overlooked entity is our team at work.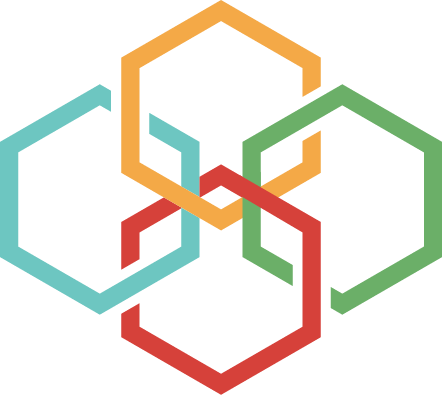 Try Our 60-Day Risk-Free Trial
No contracts. No minimums. No BS.
Try Our 60-Day Risk-Free Trial
No contracts. No minimums. No BS.
Saying thank you to employees is more significant this year with workers world-wide learning to navigate a "new normal" in the workplace and at home. It's a tough time for everyone. In the good and the bad, everyone wants to feel valued. Everyone wants to feel they matter.
Even in the best of times, employee recognition is fundamental to positive company culture. But with everything going on in the world, everyone could use a boost of encouragement. A little effort on your part can go a long way when you show appreciation.
A small expression of gratitude may do a lot to help your workplace. Employees who do not feel valued at work are much more likely to quit. Similarly, employees will work harder if they are better recognized.
Acknowledging above-and-beyond efforts make employees feel valued. You want your employees to feel valued. Employees admire when their bosses celebrate their work and express genuine interest in their well-being.
Likewise, gratitude in the workplace can have a positive effect on company culture. Expressing gratitude makes us feel better. Plus, it helps to create an environment where everyone can flourish. Consider gratitude and appreciation the ingredients to a recipe for short and long-term success.
Point being, there are a number of ways to say thank you to employees. However you say it, say thanks.
Here we compiled three ways to express gratitude in the workplace.
Say thank you with a handwritten note
Never underestimate the power of a few kind words and a thoughtful, handwritten note.
Sure, emails and text messages are great. But a handwritten note is more significant because it shows you took the time to write it. Take a moment to write out your gratitude by hand. Not only will it mean more, but employees are more likely to remember your message. Because they're physical, they can hold onto them, as well.
A hand-written note takes little time or effort. But remember, it matters what you write in the note. A note that's personalized is one that's cherished and respected.
Showing gratitude doesn't have to be elaborate or complicated. But you should express the reason why. Tell someone exactly what they did well and why they deserve praise.
A generic thank you is better than nothing. But a specific reason lets your employees know what they should do more of. Be personal. Be intentional. Be specific.
Pro tip: Consistency is key. Expressing gratitude isn't a once-a-year occasion. You may think your employees know you appreciate them. But it doesn't hurt to restate that you do. Make appreciation a ritual.
Say thank you by simply saying it
Sometimes, the best way to say it is to just say it.
Listen, there's not often a better way for someone to feel thanked than for them to hear it out loud. Simply saying "thank you" is a thoughtful way to genuinely express gratitude.
There's nothing embarrassing about saying thank you. If you are genuine, saying thank you will come naturally. Keep it simple and remember your words as a leader mean a lot.
Nothing beats a simple thank you. These two words show appreciation and gratitude, and employees don't hear them often enough. Go above-and-beyond and make it personal. Say why you're thanking them. Put simply, avoid complicating the process. Speak from the heart.
It's simple. But sometimes the best way to express gratitude is by speaking those two magic words: "Thank you."
Say thank you in a group setting
Employee appreciation doesn't have to be top down.
Everyone wants to know their efforts are appreciated. One great way to spread gratitude is to have appreciation coming at employees from all directions. You could invite your staff to a "wins" channel in Teams or Slack. Have everyone on your team participate. This practice marries the principle to praise in public.
Listen, employees expect recognition to come from their leaders. But similarly, they appreciate recognition from their peers. Point being, gratitude should not only come from you.
If you haven't yet built a platform for sharing gratitude, you should. Then, encourage and remind your teams to participate. It's easier to integrate gratitude into your company culture once you have a place for it.
Pro tip: Keep it fun. You don't want employees to feel like it's a burden to express gratitude. Try to share appreciation and give praise in both formal and informal settings. After all, giving thanks is best done when it's a want to and not a have to.
Bonus tip: Make time for small talk. If you only engage with your team to provide feedback, that's all they see. Take time to speak with your employees as people. And give them time to do
the same among one other. Ask questions about their lives and Everyone wants to feel valued. Taking the time to express gratitude, any time of year, should not be overlooked.
A simple thank you can go a long way in fostering success in your business. If saying thank you to your employees isn't yet a ritual in your work routine, don't wait.
Thank us later. For more business success tips, visit Acumen Connections.
Acumen Connections