'Small business helps small business': How 2 guys took a passion for good-tasting jerky to market
Devin Gagnebin would call himself a jerky connoisseur.
He'd frequent convenience stores and buy from friends who'd make homemade jerky on the side. But something just wasn't right. The mass-produced jerkys that lined the convenience store shelves tasted artificial, were loaded with sugar, and just didn't appeal to him.
His thinking that if he gave your grandpa some convenience store jerky, "he's liable to spit it out." Then it hit him. Why isn't there a well-made jerky in the market?
It was around that time conversations were brewing between him and Beau Erhardt. Erhardt had been making homemade jerky and selling it to friends and family. Gagnebin started helping out on the side, as conversations of turning this hobby to a full-scale operation grew more serious.
For a time, the two were taking orders over weekly Facebook posts. But Gagnebin knew the potential was higher, beyond their short-term operation.
"We created the best jerky I have ever tasted in my life," he said. "Trying to be unbiased, I asked, 'Why is this not in the market right now?'
"I knew if people start to pick this up, it's going to blow up."
By virtue of competition and Gagnebin's self-admitted impulsive nature, things started heating up. No Man's Land Beef Jerky, out of Oklahoma, was already popping up in small stores in the Kansas area. Gagnebin admitted that it was, at the time, the best available in small mom-and-pop shops.
"That could be us," Gagnebin said. "Low and behold, we get together and see the opportunity."
'Plenty of coyotes that didn't go hungry'
He'll be the first to admit it. Gagnebin has an impulsive nature.
He had made a career out of playing professional poker when he was hit with the desire to be his own boss. With his instinct to go with his gut, he said, "Let's start tomorrow."
So he did. He first discovered that to sell jerky commercially, USDA certification is needed.
"I was under the impression that all I had to do was slap a nutrition label on and we'd be good," he said, "but that couldn't be further from the truth."
Getting to the next phase and eventually to market would require a co-packer. It took about nine months of working with a co-packer to get the recipe right, and set to market. With it, there was plenty of trial-and-error.
"We were so excited after the first batch," Gagnebin said, remarking on the process. "But let me tell you, there were plenty of coyotes that didn't go hungry that night."
In the end, the two were able to get the recipe right with the co-packer and bring Primal to market. Primal claims to take "you back to the good ol' days when beef jerky tasted like, well, beef."
With the help of the local Kansas community, Primal is quickly proving itself a small business success. Gagnebin attributes the success to the help of friends, family, and community. His business partner, Erhardt had plenty of connections in the Hutchinson community that put their products in stores. Everywhere from mom-and-pop retailers, to area pawn shops.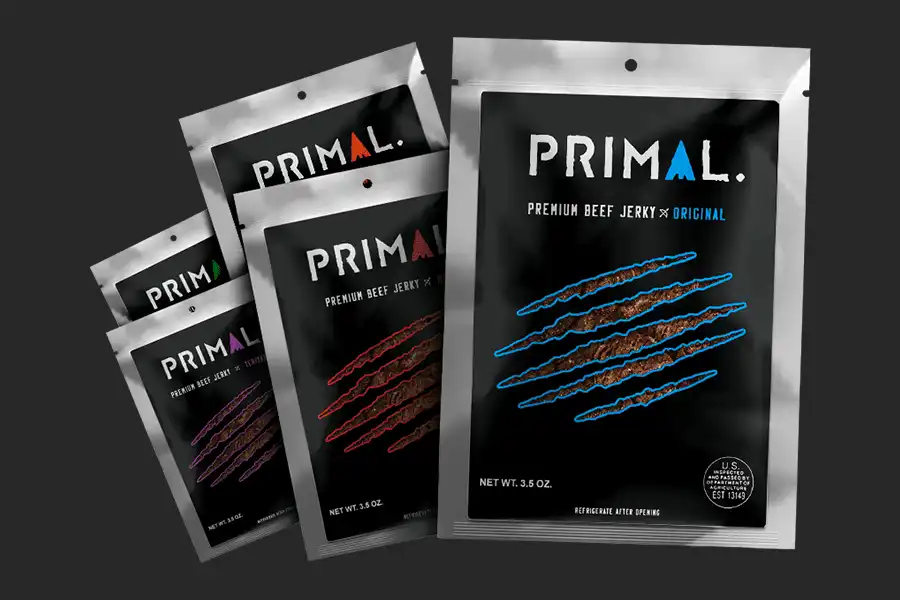 Image courtesy feedonprimal.com
"They want to give us a chance," Gagnebin said, adding that small businesses can help other small businesses by "always be willing to give someone a chance."
"It never hurts to ask," he said, urging anyone with a small business to reach for help from friends, family, and their local community.
Reflecting on today's climate with more people turning toward their passions, Gagnebin offered some guidance.
"If you have your product dialed in, you think it's something that people want, and you have a clear vision to get it to market — you need to do it."
'Small business helps small business'
Primal isn't like an ordinary Jack Links jerky.
Gagnebin wouldn't envision it that way.
In its next phase, Primal is determined to make a splash in major convenience store retailers Loves and Kwik Shop. Gagnebin said Primal has a "real, legit shot" to get products on the shelves at those national retailers.
Its goals in place, Primal will stick to its core values.
"Our approach is to show who the company is," Gagnebin said.
He acknowledges that jerky is a bit of an impulse buy, and that appealing to customers with Kansas-local products is Primal's market advantage.
"You're going to gravitate toward local, Kansas alternatives, most of the time," Gagnebin said of customers deciding between Primal and a competitor.
Soon, Primal will have new packaging on its products, including "Made in Kansas" stickers. On its social media, Gagnebin pushes the people behind the brand to make Primal more personable and human. He frequently appears in Facebook videos, advertising the brand and product line. But more so, Primal hasn't lost touch with the community that helped get them there.
In January, as Primal continued to grow, owners Gagnebin and Erhardt weren't afraid to ask for help. Recognizing those who had given Primal a chance, it was their chance to return the favor when pegged with how the company would take payments.
Primal joined Acumen Connections in January, after its owners formed a bond with Acumen Connections representative Sean High. Primal was sold on the personal touch and always-there customer support High gives.
"I can shoot him a text and he gets back to me anytime I need him," Gagnebin said. "He's right there to help."
It was fitting that Primal partner with a company that was people-forward, just like the jerky startup itself. Between High and Primal's co-founders, there was an instant connection. High's charismatic and relatable personality, blended with his keen sense of understanding, sealed the deal.
It just made sense, Gagnebin said.
"Small business helps small business."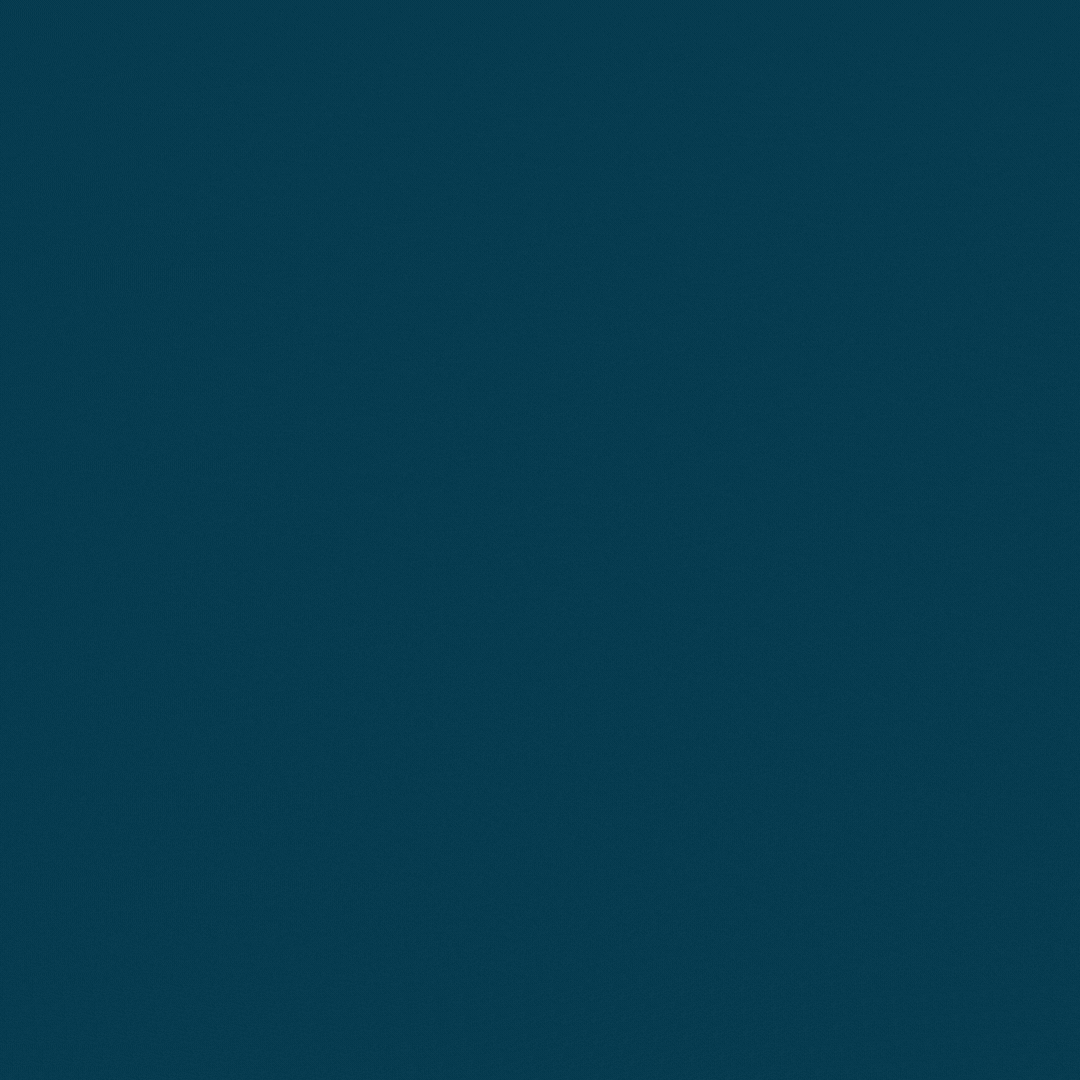 It just made sense for Acumen Connections, too. With a clear focus of going the extra mile and helping to build up small businesses in the Kansas community, Acumen Connections couldn't be more excited to partner with Primal.
Sure, it starts with payment processing. But the relationship between Primal and Acumen Connections doesn't end there. No matter the need, small business helps small business.
Acumen Connections is a locally owned and operated payment processor in Wichita, Kansas. Our organization seeks to help small businesses meet their goals with real solutions designed by real hardworking people. To help businesses and individuals achieve personal and professional successes, we're providing new content weekly. Stay up on our posts by visiting the Acumen Connections Facebook, Instagram or Twitter pages, and visit the blog for a full catalog of resources fit for hardworking people.
Acumen Connections