Anyone that has worked with customers or clients knows that eventually they will have a customer that is upset or dissatisfied. You could provide the best product and the best customer service, but ultimately it will happen. It may be a negative review, an upset customer in the store, or even a disgruntled client calling or emailing about an issue they have encountered. Sometimes it may not even be your fault; its cause could stem from poor communication, a computer glitch, the unforeseen happening, or even because of an honest mistake. Regardless of the reason or situation, you will need to be the one that resolves the issue. Hopefully our guide to handling a difficult customer (included above) helps resolve any conflict your business may face, and may turn your unhappiest customer into a loyal one.
Follow us on all your favorite platforms!
Follow us on all your favorite platforms!
Working with an upset customer can be a stressful topic, so we wanted to keep the rest of this article fun. In the spirit of Halloween, we decided to scour the internet to discover the best stories about the worst clients and customers. These are not our stories, but we wanted to share them with you.
Want to read a full story? Click the link following each image.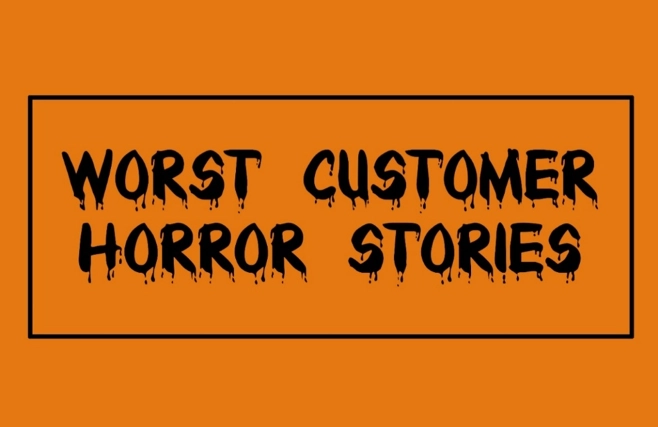 Wishing you, your company, and family a Happy Halloween!
Renee McBride