Everything you need to know about boosting your business with custom gift cards
Do you own or run a business? Did you know that custom gift cards can greatly benefit your business? Let's break down the benefits of custom gift cards for small businesses and explain our additional services. Keep reading!
Business owners usually have two goals in mind: increasing sales and customer acquisition. Overall, they want to retain loyal customers and avoid losing them to the competition. To do so, businesses must build customer loyalty over time. When you offer business gift cards, you can accomplish these goals and reap a number of other benefits, such as reducing fraud and increasing brand recognition and awareness.
Want to learn how? We'll tell you all about custom gift cards and the benefits they bring.
A custom gift cards strategy is often implemented by large corporations, but it is possible and feasible for smaller businesses to do the same. Custom gift cards are one of the reasons behind Starbuck's success. There's no denying that. Companies that offer perishable items, like food, find that their sales increase with this strategy.
Custom gift card strategy
Offering gift cards to your shoppers has a lasting effect on consumers. Almost every shopper has experienced it, one way or another. In fact, I bet if you open your wallet right now, you will see the impact yourself! You're more likely to buy from a business that you have a gift card from rather than spending cold hard cash (or credit) at a different place selling the same products or services.
Businesses of all sizes can get set up with custom gift cards. It doesn't just have to be reserved for big-scale brands. Customers are loyal to the brands they know – including the local brands they frequent. In fact, even local stores have a 60%-70% probability of selling to an existing customer.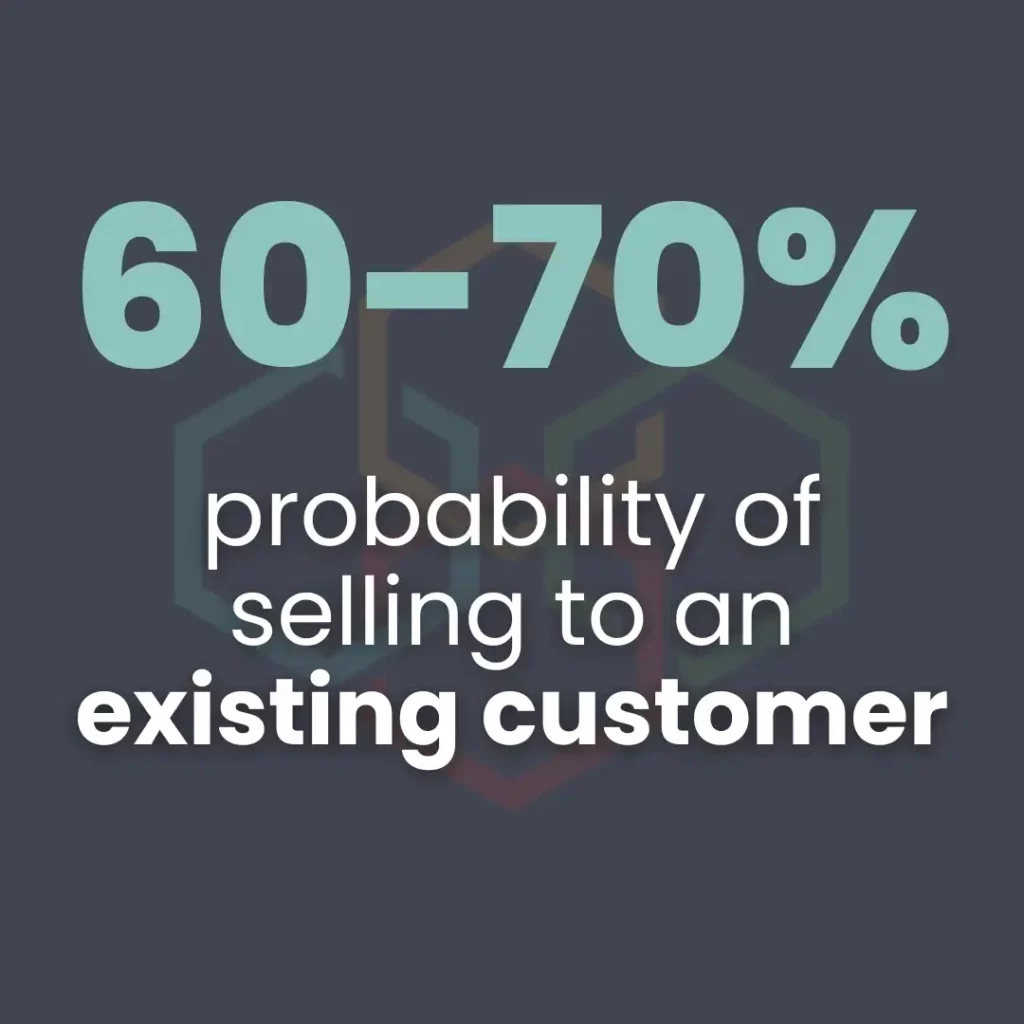 At Acumen Connections, we offer a number of payment processing options to fit your unique needs. One service we provide is setting your business with custom gift cards and stored value programs. Let's explore the benefits of custom gift cards and what these programs can provide for your business.
Come take a look at the benefits of incorporating gift cards for businesses into your growth and marketing efforts.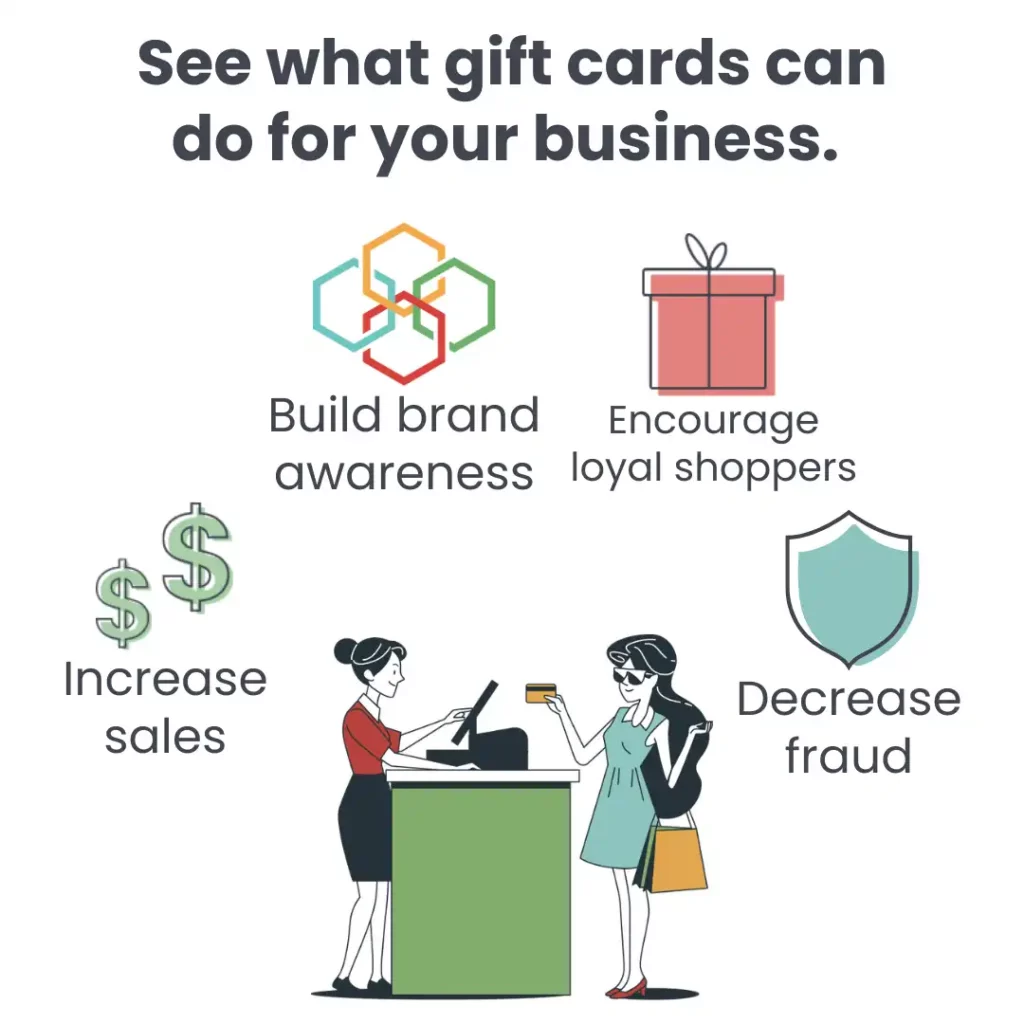 1. Custom gift cards can increase sales
Customers buy gift cards for businesses to use in the future. In fact, custom gift cards are almost a promise that that customer will keep coming back.
In addition, customers will usually use custom gift cards as part of a larger purchase. They'll use a gift card to cover the portion of a purchase, rather than the whole sale. According to one study, customers with a $10 gift card will leave spending $61, and customers with a $500 gift card will leave spending $600+.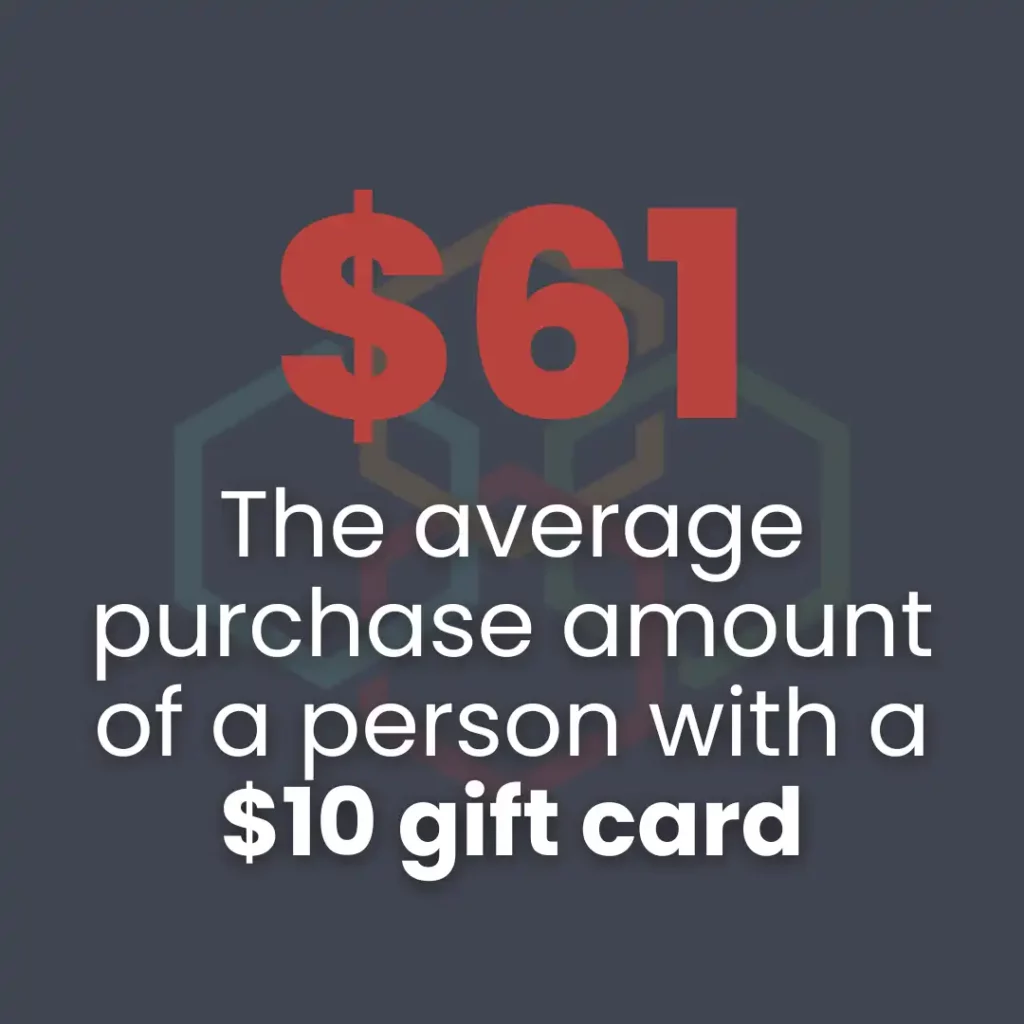 Custom gift cards also encourage the customer to spend more while shopping. A lot of the time, shoppers see gift cards as play money or faux money. They are more likely to buy an item if they have a gift card than if they have to part with cash.
2. Gift cards for businesses increase customer acquisition
Gift cards help acquire customers through one major way: gifting. Have you ever received a gift card to a store where you do not shop? If you're like most shoppers, you probably checked out the store. In fact, 44% of shoppers admit that they've been influenced by a gift card to dine at a restaurant they wouldn't have otherwise considered. Shoppers that have a good experience are likely to go back, are likely to go back.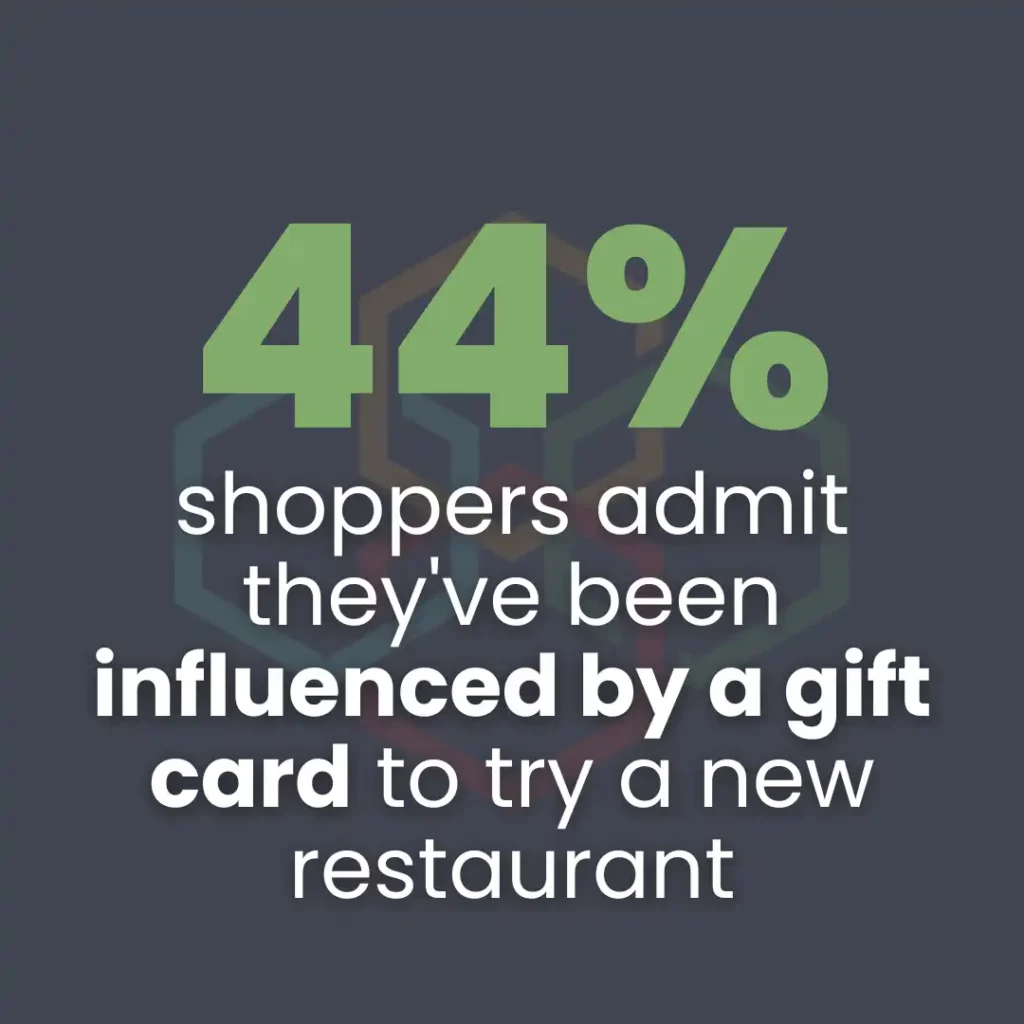 Word-of-mouth marketing is fantastic for any business, and your custom gift cards can play a part in this strategy. Have you given a friend a gift card for a store they frequent? This is actually how I started shopping at Trader Joes. I went into a Trader Joes to get a gift card for my aunt and uncle who are huge fans. I had a good experience, and two weeks later I went back to buy snacks. When you offer custom gift cards, new customers can find your store by gifting or receiving gift cards to your store.
3. Decrease fraud with gift cards for businesses
Fraud happens. Did you know that on average, one in ten refund requests are actually return fraud?
If a customer tries to return an item with a receipt, it's easy to give them cash back or put the funds back on their card. However, if a person tries to return an item without a receipt, it's a little harder to monitor and for fraud.
To decrease return fraud, you can offer customers without a receipt the value of a gift card, instead. Not getting actual cash for these items might be a deterrent for some scammers at your store. Business gift cards can thus help decrease fraud.
4. Increase brand awareness with custom gift cards
We talked earlier about the increase in customer acquisition from business gift cards. That is part of the increase in brand recognition.
Gift cards are often given to others during moments of celebration. Brand recognition can come from birthday parties and family get togethers. For example, a person might open a card and exclaim "Oh! You got me a gift card to ________! It is my favorite store. Thank you." and suddenly everyone in the room has now heard the brand name positively.
Brand recognition also comes from the physical custom gift card. Every time that person opens their wallet, they'll see your logo.
Gift cards are convenient, and many people prefer to receive gift cards as holiday presents.
5 Encourage loyal shoppers
In 2020, businesses were closing due to COVID-19. Some restaurants and stores were still keeping a revenue stream via business gift cards. Customers wanted to help support their favorite businesses. They were buying gift cards for businesses. Loyal customers are happy to go an extra step and buy business gift cards if it's a store they frequent.
You can even cut costs by offering reload-able cards to your customers. This allows loyal customers to add their own money to the same gift card over and over again. Instead of producing multiple gift cards for the same person, they only need one.
Best of all, gift cards will work with your existing point of sale equipment. There's no need to buy new equipment.
Our custom gift card programs for small businesses
At Acumen Connections, we offer different types of business gift cards or stored value programs. These programs are tailored to match your organization's needs. We work with large and small businesses. Regardless of your organization's size, we can find a solution for you. Businesses of all types can increase profit by offering customized gift cards. Gift cards are convenient. Many shoppers are actively seeking gift cards to their favorite stores. Pick from one of our gift cards programs: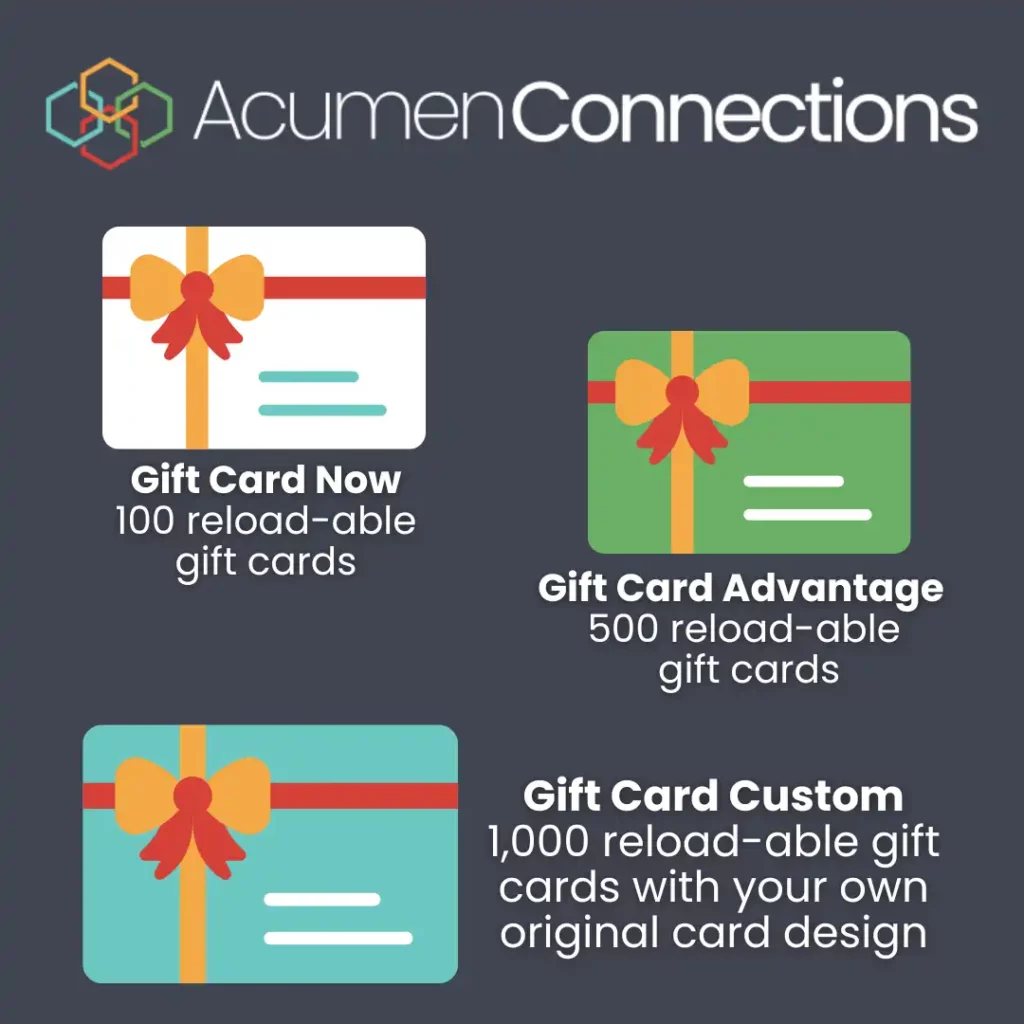 Gift Card Now
100 reload-able gift cards. We offer a large selection of designs. We can even add your company information!
Gift Card Advantage
500 reload-able gift cards. Choose from a wide variety of unique designs. We can have the cards printed with your company information!
Gift Card Custom
1000 reload-able gift cards. You can customize the cards and the carrier. There are more options for designs. You can send us your own original card design. Or you can use our custom design tool and upload your company logo.
Read more about our custom gift card program and solutions.
How to get started with custom gift cards
Once you've decided to boost your business using custom gift cards, the next step is to give our sales team a call. Our team will help you navigate the world of custom gift cards and find what works best for you. You will have full support and guidance as you pick a design option. Custom gift cards are tailored to meet your needs. Once all the details are finalized, you can sit back and relax. In no time, you'll be selling these custom gift cards and benefiting from them.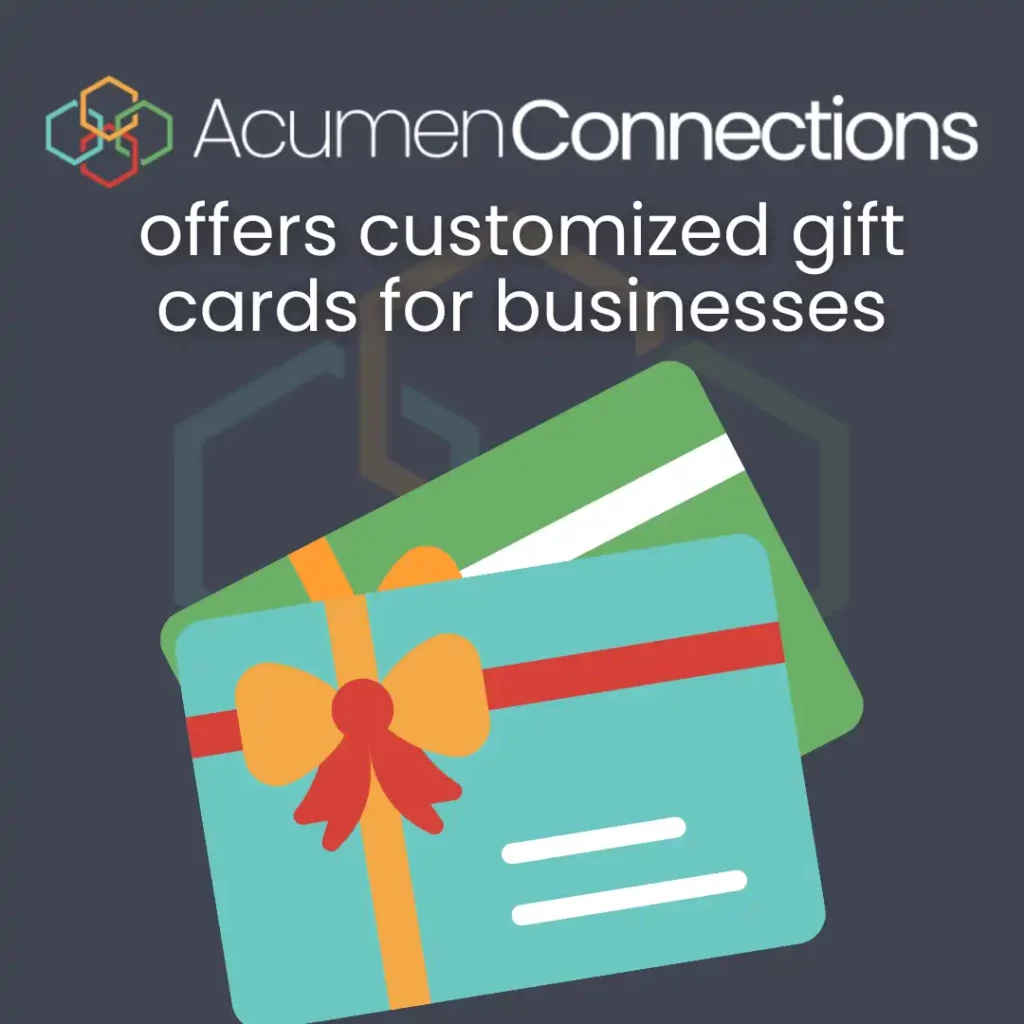 Closing thoughts
Business gift cards bring in a plethora of benefits. At Acumen Connections, we empower businesses by providing them with credit card processing solutions and more. Looking for your ideal credit card reader? Check out our in-person checkout solutions. If you have an online business, see our online checkout solutions. Our team of merchant processing experts also post business tips in easy-to-follow formats so that businesses can acquire new ideas and implement them. Follow us and stay up-to-date on the latest news!
Got questions about our custom gift cards? Contact our team today!
Anna Reeve, MBA